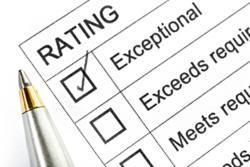 Minneapolis, MN (PRWEB) July 09, 2012
While the Web 2.0 age has made it possible for consumers to connect and share views on products and services openly and honestly, the evolution of review sites on the whole has not lead to a positive experience for the average person looking for advice on what to buy.
Most review sites contain a lot of reviews that have been written purely to provide traffic for affiliate programs, and in many cases have been produced by people who have never even purchased the product in question. Add to this an overall poor standard of writing, and it has actually become quite difficult for consumers to get help on making an informed purchasing decision without trawling through a lot of basically worthless content.
In order to address this and provide a quick and easy way to find out the details on a product or service and a genuine review on whether or not it lives up to its claims, DoesItReallyWork.org developed a model that focuses on giving real, well-written reviews on the products users want to know about. It also doubles as a public service, steering consumers away from scams and shady practices, debunking false claims, and saving people time and money.
The site includes comprehensive reviews on products and services that are popular or new, and also the facility for users to request reviews on things they are interested in. When a user takes advantage of this service, the Does It Really Work team will then test and research the product via their proprietary evaluation process, which ensures the review will contain all of the valuable information and will adhere to strict quality standards.
They also have a focus on interactivity, allowing users to easily share and comment on the reviews. This means that the reviews become even more valuable as people join in and add their own opinions on how well a product or service works.
After a successful launch, DoesItReallyWork.org recently met the important milestone of publishing their 1000th report, an in-depth Diet Solution Program review examining a popular weight loss system. This page is a good example of what the site is all about, and shows the sort of comprehensive detail applied to all of their reviews. It is also a good indicator that they are here to stay with 1000 reviews and growing.
Consumers can check out the reviews, which cover all manner of products and categories, at http://doesitreallywork.org.