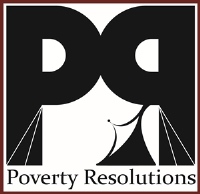 Doylestown, PA (PRWEB) July 09, 2012
Gayman Elementary School of Central Bucks School District raised $5,200 this school year. The money will be used to double the size of an elementary school in Haiti and cover school fees for 22 Haitian children.
In September 2011, Poverty Resolutions' co-founders, Matt and Andrew Jones, returned to their hometown of Doylestown to spread poverty awareness to the students of Central Bucks.
The first presentation was to Gayman Elementary School. Poverty Resolutions was stunned by the response they received. Students immediately took the initiative to begin fundraising for the children of Haiti.
Sixth grader Annie Verbeck was particularly influenced by the presentation. She went the extra mile by designing and printing t-shirts to sell to classmates and parents. Annie also planned a fundraiser at Chubby's Dairy Barn in Plumsteadville and set up a lemonade stand. "I try to run a fundraiser whenever I can. I have raised $285... so far," Annie said.
Principal Brian Finger set the school's original fundraising goal at $2,200. Each of Gayman's 22 classrooms would sponsor one Haitian child's education. In Haiti, it costs as little as $10 per month for a child to attend primary school.
By November, the students of Gayman Elementary had exceeded this goal, and the fundraising continued.
The staff planned a game of "pillow polo" and a bake sale. They also held a fundraising competition in which the winning teacher had to kiss a donkey, raising $450.
The students and staff of Gayman collected hundreds of donated items, including things like clothes and shampoo. In July, Poverty Resolutions will deliver these donations to Haiti's House of Hope Orphanage.
When asked what inspired the school to do this, Principal Brian Finger responded, "It is important for these kids to look beyond their own world. They need to know that not everyone lives the way we do here in Bucks County, or the United States for that matter."
Poverty Resolutions is thankful for Gayman's hard work and is pleased that their mission to spread poverty awareness and inspire America's youth to act has taken hold.
Poverty Resolutions, Inc. is a 501(c)(3) nonprofit organization located in Doylestown, PA. Founded in 2010, their mission is to eradicate dollar-a-day poverty through sustainable development projects and by educating Americans to promote awareness of global poverty and to inspire action.
To learn more, visit http://www.povertyresolutions.org.
The Poverty Resolutions website was recently developed by web design and development agency FocusMX to better enable the nonprofit to spread their message. FocusMX offers marketing and website design solutions to large corporations, small businesses, non-profit organizations, and individual entrepreneurs. The site now boasts an appealing quality that strives to effectively impart the nonprofit's news and information.