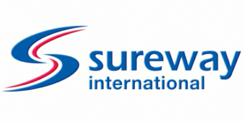 Seasonal Affective Disorder, or SAD, or the Winter Blues, is officially recognized by Doctors and Psychiatrists as a medical condition that is thought to affect two million people in the UK and Ireland and over twelve million people across Northern Europe
Missisauga, Ontario (PRWEB) July 09, 2012
Sureway International has recently developed a lighting solution to minimalize Seasonal Affective Disorder in workplaces worldwide. S.A.D. is a mood disorder marked by an intense depressive downturn in an otherwise content and emotionally stable individual, which is caused by a lack of natural sunlight. Typical in winter months, it has become a yearlong concern due to a majority of people working long hours indoors.
Sureway International's Surelite Vision and Spectravision series of lamps incorporate into their technology the results of research conducted on light therapy treatments. Light therapy has become a common, doctor and psychiatrist approved treatment for S.A.D. However, the implementation of light therapy into commercial buildings is as easy as changing a light bulb.
Sureway's Vision series, specifically Vision 65 lamps, are an amazingly effective addition to any commercial building. The vision series offers a full range of brightness available from warmer tones for restaurant-like environments that require softer lighting to a bright blue that blends with natural light for retail and medical professions that require a focus on detail.
The Spectravision series is the most efficient lighting solution to mimic sunlight indoors and has even been prescribed by doctors of Seasonal Affective Disorder. The official website for S.A.D. states that "Seasonal Affective Disorder, or SAD, or the Winter Blues, is officially recognized by Doctors and Psychiatrists as a medical condition that is thought to affect two million people in the UK and Ireland and over twelve million people across Northern Europe" alone.
These lamps eliminate eyestrain, a symptom of S.A.D., by improving visual clarity and increase perceived light level, which reduces depression and absenteeism. "Previous treatments for depression and especially Seasonal Affective Disorder involved the use of prescribed medication. In recent years, however, research across the world has shown that S.A.D. sufferers responded, often quite dramatically, to treatment with light." These lights are also perfect for industries that specialize in extremely detailed work or operations where true color value is imperative.
Sureway International's Vision and Spectravision series let you craft the atmosphere in your workspace as well as provide your employees with proper light exposure, lessening the potential for S.A.D. symptoms while providing a comfortable and productive work environment for all. What's more, they are an invaluable resource for any business whose success rests on visual appeal.
###
Sureway International is a Canadian owned and operated company that has been providing superior lighting solutions for commercial and industrial clients for over thirty years. They are committed to having every lighting, electrical, and industrial product in-stock and shipped the day after an order is placed. To discover the perfect lighting solution or to improve employee moral visit Sureway International on the web at http://www.surelite.ca or call them toll free at 1.800.387.3265.