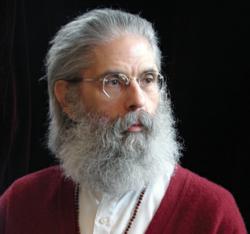 Meditation provides a clear perspective on how to make healthy lifestyle choices––
a more practical and trustworthy perspective than a
college education or any computerized gadgetry can give.
Averill Park, NY (PRWEB) July 17, 2012
The American Meditation Institute (AMI) in Averill Park, New York will present a comprehensive, self-care meditation and yoga course integrating spirituality and science, and taught by philosopher, educator and award-winning author, Leonard Perlmutter (Ram Lev).
The program of study, "Health & Wellness: The Heart and Science of YogaTM," will present a survey of the historical, philosophical and scientific practice of meditation, yoga and Ayurveda. It will be held on Tuesday evenings, July 31 through September 4, and Saturday mornings from July 28 through September 1.
Leonard Perlmutter, the founder and director of the American Meditation Institute, is the author of "The Heart and Science of Yoga: A Blueprint for Peace, Happiness and Freedom from Fear". Noted physicians Mehmet Oz, Dean Ornish, Bernie Siegel and Larry Dossey have endorsed Mr. Perlmutter's book, which serves as the curriculum for this mind-body medicine course.
This six-week course presents a comprehensive training in the dynamic, healing power of meditation. By integrating the world's most ancient wisdom with today's modern science the course curriculum teaches students how to unite the inherent restorative nature of the mind, body and spirit. Each week students will be taught new skills that will positively impact every aspect of life to help reduce stress and boost the immune system. AMI's "Health & Wellness: The Heart and Science of YogaTM," program is designed to help individuals discover and creatively express their life's true purpose. Students willing to use the meditational principles and tools taught by Leonard Perlmutter can transform the debilitating energy of physical, mental and emotional dis-ease into a beneficial, healing force.
This course is certified by the Albany Medical College and the American Medical Association for 15 CMEs (continuing medical education credits for physicians). During the CME accreditation process, AMI conducted a retrospective case study of participants who previously completed the Heart and Science of YogaTM course. The study found that students who continued to practice what they learned in Perlmutter's mind-body medicine course experienced the following positive, reproducible, long-term health-promoting changes: lowered blood pressure, lowered heart rate, reduced cholesterol levels, decreased chest pain, diminished or extinguished acute and chronic pain, weight loss, increased breathing capacity, increased exercise capacity, improved quality and quantity of sleep, improved energy levels, increased creative capacity, reduction of migraine headaches, significant reductions in stress and fear, elimination of irritable bowel syndrome and a general sense of happiness and optimism in all facets of life for every participant. The New York State Nurses Association and the American Nurses Association have also accredited this course for nurses.
Noting that The U.S. Centers for Disease Control and Prevention in Atlanta, Georgia report that 53 percent of all illness is attributable to lifestyle choices, the American Meditation Institute founder Leonard Perlmutter (Ram Lev) concludes that "If everyone could learn to meditate, they'd be better equipped to make more skillful choices that would enhance their overall health and lower their annual health care costs."
About the American Meditation Institute
The American Meditation Institute is a 501(c)3 non-profit educational organization devoted to the teaching and practice of Yoga Science, meditation and its allied disciplines as mind-body medicine. In its holistic approach to wellness, AMI combines the healing arts of the East with the practicality of modern Western science, and offers a wide variety of classes, retreats, and teacher and meditational therapist training programs. AMI also publishes "Transformation," a bi-monthly journal of Yoga Science as holistic mind-body medicine. Call 800.234.5115 for a mail or email subscription.
Media Contact:
Mary Helen Holloway
60 Garner Road, Averill Park, NY 12018
Tel: 800-234-5115
Fax: 518-674-8714