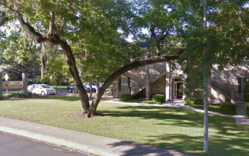 "Wherever Vicki goes, she empowers the people and the community around her. People are drawn to her magnetic personality."
Tallahassee, FL (PRWEB) July 10, 2012
On August 1st, State Farm Insurance Agent Vicki Catsimpiris will begin a new journey at her office in Killearn at 2121 Killarney Way, Suite C, Tallahassee, FL.
"Vicki is a breath of fresh air," said Rudy Stivers, a current agency team member. "She is bringing an incredibly dynamic personality and a whole new way of doing business to our town."
Vicki's goal is to make her agency a true force for good in the community. "I'm so excited to jump into the life of Tallahassee. I'm looking forward to learning all about this great city and its amazing people, and hopefully making a difference here." Vicki will devote her new Tallahassee insurance agency and to providing premier client service, a superior line of products ranging from life insurance to CDs, and access to a group of trained professionals passionate about guiding clients through the confusing world of insurance and finance toward the protection of what matters most to them – their futures, their families, and their dreams. But she hopes to take this age-old commitment to a whole new level starting in August.
"We've always honored our clients' trust with expert guidance and an appreciation of their unique situations – their families' concerns, goals, and greatest hopes. But we can do so much more," Catsimpiris said. "As technology improves and the administrative and clerical responsibilities for serving our clients' needs are handled increasingly by highly-efficient computer systems – the kind I used to help design in my 'former life' as a design engineer – our time to be human, to improve our community and the lives of all those in it on a day-to-day basis increases tremendously."
Catsimpiris and her team in Killearn are excited to develop events and programs to help the community connect in meaningful ways. "Our clients and community leaders are passionate about improving their city and the lives of friends and family. This might take the form of volunteering to coach a little league team, serving meals to the less fortunate at a soup kitchen, or cleaning up a local park or highway. Or, some may be passionate about teaching dance, helping pet owners train their dogs, or even throwing a barbecue meet-and-greet for newcomers to Tallahassee (hint, hint!). Whatever your passion, our position at the center of this amazing community gives us the opportunity to connect like-minded folks to learn from, improve with, or just have fun with each other and empower them to do so. Opening that pet-grooming studio? Let us know and we'll turn out as much of the pet-owning community as we can to attend a workshop of pet grooming you can present. Have a home garden and want to share your crop? We can help you find a venue to host a farmer's market with other growers to build a community around fresh local food, and turn out a big crowd."Central to Vicki's efforts to connect with the whole community is her embrace of social media. "We encourage everyone to Like our Facebook page ("Vicki Catsimpiris – State Farm Agent") and follow us on Twitter (@VCatsimpiris). We are so lucky to be able to reach so many people every day a meaningful connection. We would love to hear ideas from everyone in Tallahassee how we can provide a remarkable experience in the city both inside and outside of the office."
Vicki hails from the Midwest originally, and moved to Florida first in 1980 for a new job as a design engineer engineer. By 1992, Vicki realized her life's path led somewhere different than she had originally believed, and after discussing her vision for a new life with her husband of 29 years, George, and her then school-age children Peter and Joyce, she felt confirmed in her new direction.
"I always like to bring up the story of Joshua and Caleb from the Old Testament: where 10 of the scouts sent by the people of Israel to inspect the 'Promised Land' came back with tales of scary giants, Joshua and Caleb saw only the 'Land of Milk and Honey.' My husband and children helped me see the tremendous opportunity in this new journey, and not focus on the scary aspects of leaving one career and pursuing an entirely new one."
Catsimpiris credits her agency with helping her realize her purpose as a leader in the community and someone who helps those around her achieve their wildest dreams. "If I never became an entrepreneur and an agent, and learned to lead a team of employees toward making our clients' lives better every day by doing not what was easy but what was best, I wouldn't have been able to help my son Peter achieve his dream of an Ivy League education, or give my daughter Joyce the confidence to follow her heart to service with the Peace Corps in Mongolia. The humbling experience of leading an inspiring a team and serving amazing clients led my family into our own kind of 'Promised Land'."
"Vicki is among the absolute finest professionals, business people, and just plain 'people' in the insurance industry today," said Joshua Unseth, Managing Director of Insure the Future, a consulting agency that works with insurance professionals in 15 different states. "She has an MBA, but also a degree in Engineering and one in Linguistics, and she's one of the most well-read people I've ever met. She draws on her special insight by volunteering to travel the country to share her personal and profound approach to business as, at its core, an important kind of human relationship, speaking to large groups of business professionals on how focusing on improving the lives of clients, employees, and the community at large is the most important component of achieving enduring personal success."