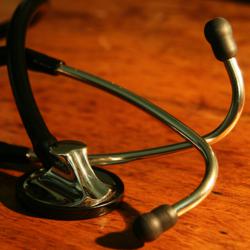 As we're always reminding our job seekers, it's important, even as employers, to think outside the box and stay flexible. I think that can be a terrifying proposition for companies these days.
Seattle, WA (PRWEB) July 10, 2012
Employment opportunities continued to "trend up" in the medical industry, according to the newest situation report, released on Friday. More than 13,000 jobs were created in Healthcare alone. (bls.gov, 7/6/12) Planned layoffs also hit a 13 month low; down almost 40% from the announced cuts in May, according to the global outplacement firm, Challenger, Grey and Christmas. (challengergrey.com, 7/5/12)
Justin Barnes, Vice President of Marketing, Industry and Government Affairs at Greenway Medical Technologies expects the ACA ruling will have an unprecedented potential to save money for everyone who has a stake in healthcare funding. He believes that working together will improve safety, as well as the quality of care given to patients, and considers this an excellent opportunity for positive steps to be made at the community level as well. (healthcareitnews.com, 6/29/12)
With all of this positive momentum within the medical field, there are still many who remain unconvinced on both ends of the spectrum as there are job seekers whose resumes continue to receive little to no response, and companies whose job postings continue to go unfilled.
"Recessions take a mental toll on businesses as well as workers. When a company realizes they have a position to fill there is a certain amount of trepidation as with any long-term monetary investment. There is less room for error. Job seekers feel the anxiety not knowing which of their skills to emphasize and where to best market their abilities. The search becomes exhausting for everyone and can lead to careless decision making, then, of course, extending the process even further," admits Del Johnston, Manager of Client Relations at MedZilla.com.
In a recent interview with Steven Cherry for IEEE Spectrum's Techwise Conversations, Peter Cappelli, Professor of Management at Wharton, from the University of Pennsylvania, addressed this problem, calling it the myth of the "skills gap." His premise was that when companies frame the problem of lack of candidates with a precise skill set they are looking for as an issue that only rests with the educational system, the candidate, or the labor market pool, it leaves the company out of the picture completely and left in a position of powerlessness over the situation. (http://spectrum.ieee.org, 6/19/12) If the job seeker has no authority over getting hired and the companies are not feeling empowered in the process of hiring, there is an impasse. However, there are potential solutions.
Cappelli suggests that companies try some alternatives:

Working with education providers such as local community colleges and universities to provide specialized certificate programs to meet niches not being filled by current applicants. Offer incentives to both current employees and applicants willing to complete the programs to qualify for openings.
Consider apprenticeship programs, or alternatively, a paid "in house" probationary training period to give applicants an opportunity to "learn the ropes;" but also give the management the chance to prepare employees for the expectations of their new work environment.
According to the Wall Street Journal, only about 10% of the IT workers employed during the Tech boom in the 1990's actually held degrees in the Information Technology or related fields. (http://online.wsj.com, 10/24/11)
"As we're always reminding our job seekers, it's important, even as employers, to think outside the box and stay flexible. I think that can be a terrifying proposition for companies these days. However, there are great workers out there and they are willing to learn and work hard, if given the opportunity," says John Burkhardt Managing Director of Medzilla.com.
Medzilla.com is one of the most notable and essential resources for accessing and finding healthcare, pharmaceutical, and bio-tech employment information on the internet. Their employment experts connect skilled and experienced workers with top industry employers.
**********************************************************************************************************
About MedZilla.com:
Established in mid-1994, MedZilla is the original and leading web site to serve career and hiring needs for professionals and employers in biotechnology, pharmaceuticals, medicine, science and healthcare. The MedZilla jobs database contains about 7,500 open positions. The resume database currently contains over 295,000 resumes with 26,500 less than three months old. These resources have been characterized as the largest, most comprehensive databases of their kind on the web in the industries served.
MedZilla(R) is a Registered Trademark owned by MedZilla Inc. Copyright (C)MedZilla, Inc. Permission is granted to reproduce and distribute this text in its entirety, and if electronically, with a link to the URL http://www.medzilla.com. For permission to quote from or reproduce any portion of this message, please contact MedZilla, Inc. at press(at)medzilla(dot)com
Press Inquiries
Contact: MedZilla, Inc.
Phone: (360) 657-5681
press(at)medzilla(dot)com
###