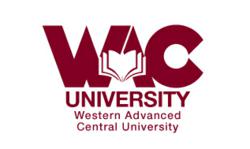 Detroit, MI (PRWEB) July 10, 2012
WAC University, a leading online institution of the world is known for bringing continuous improvements into its online education system. Following its legacy, the institution has launched a new training program specifically designed for its online instructors which will be delivered through webinars.
The Institution recognizes and appreciates the fact that its online faculty is located globally, and has diverse backgrounds and teaching methodologies; hence to bring consistency into educational system, course content and the delivery, it requires training programs to align the teaching staff with the overall academic process. Therefore with the assistance of experienced scholars and researchers in specific fields, the institution has designed training program to be delivered through webinars aimed at developing the most important resource of any educational institution i.e. faculty.
These trainings will cover a variety of programs ranging from general online teaching techniques to specific area of specialization. WAC University will not only train its own faculty members through these webinars but these trainings will also be offered to faculty around the world registering individually or as a part of an institution. This program includes completely online--anywhere--anytime--beginning, advanced, and instructional levels depending upon the requirements of an individual.
The University is planning to form special alliances with the institutions that want their team of instructors to be trained through this intensive program. The Dean at WAC University commented on this training program and said: "This initiative will drastically improve the quality of education being provided at online institutions in general and WAC University in particular. Hence, to maintain the quality of education and provide our students with the opportunity to get eminent education we are preparing our faculty to deliver the best."
The Faculty Training Program will focus upon the optimization and increased interaction in online courses and to facilitate growth for the students by utilizing the interests and unique needs of competencies, thereby allowing the faculty to trim down the difference between traditional campus education and online education.
About WAC University:
Western Advanced Central (WAC) University is one of the largest universities operating online. Through programs and services that are most suitable to meet the learning needs of working adults, WAC University strives to provide students with a superior and rewarding educational experience. The institution is accredited by an internationally recognized, independent and private accreditation body named ACOHE (Accreditation Council for Online Higher Education). The mission of WAC University is to empower working adults to advance their careers and gain self-satisfaction. The University strives to fulfill its mission by providing flexible online Degree Programs along with a wide array of flexible student services aimed at catering the needs of working adults.