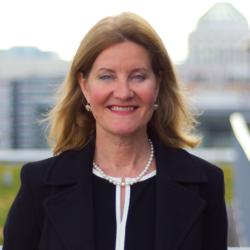 "Her leadership begins an exciting new phase for the Global Harvest Initiative as we continue to advance the global food security dialogue."
Washington, DC (PRWEB) July 11, 2012
The Global Harvest Initiative (GHI) today welcomed a new executive director, Dr. Margaret Zeigler, who has devoted her career to addressing global hunger and food security.
"Margaret is a recognized expert in the hunger, food security and agricultural communities," said Jerry Flint, GHI board chairman and vice president of Biotech Affairs and Regulatory for DuPont Pioneer. "Her leadership begins an exciting new phase for the Global Harvest Initiative as we continue to advance the global food security dialogue."
Dr. Zeigler previously held the position of Deputy Director for the Congressional Hunger Center, where she worked closely with the public and private sectors, non-profit organizations, industry leaders and policy makers to promote food security and reduce hunger. Dr. Zeigler is a thought leader on food security issues, serving as a media commentator and writer for several publications and news networks around the world.
"I am honored to join the Global Harvest Initiative and eager to contribute to its mission of sustainably increasing the rate of global agricultural productivity," said Dr. Zeigler. "As demonstrated by the food security focus of the recent G8 and G20 Summits, agriculture impacts the entire global economy. GHI's membership is uniquely positioned to leverage the expertise of the private sector to help meet the food and agricultural needs of the growing global population."
Learn more about Dr. Zeigler through an introductory video: http://www.globalharvestinitiative.org
About The Global Harvest Initiative:
Established in 2009, The Global Harvest Initiative is a collaboration among DuPont, Elanco, IBM, John Deere and Monsanto with the goal of addressing hunger and food security by sustainably closing the global agricultural productivity gap. Every year, GHI releases its signature GAP Report™, an annual benchmark of the global rate of agricultural productivity. For more information visit http://www.globalharvestinitiative.org/index.php/about-us/. Join us on Twitter @Harvest2050 http://twitter.com/#!/harvest2050, and Facebook http://www.facebook.com/GlobalHarvestInitiative