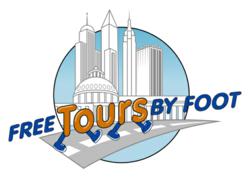 (PRWEB) July 10, 2012
Tourists to many U.S. cities have a new sightseeing option for a price everyone can afford - free. Free Tours by Foot is now offering free walking tours in New York City, New Orleans, Washington, DC, Philadelphia and Boston.
What's the catch? The guides work for tips. If visitors feel that the quality of their tour warrants a gratuity, they are encouraged to reward their guides as they see fit. If a visitor is not quite satisfied with the tour, he can depart with the comfort that the tour didn't cost him a thing.
Free Tours by Foot offers mostly two hour walking tours that cover about one mile in distance. Tours operate everyday, usually at 10am, 2pm and 7pm. The company also offers tours with the traditional fee for participation model, though the focus is on the free tours.
Guests can book tours online at Free Tours by Foot.
Free Tours by Foot was founded in 2006 in Washington, D.C. by three tour guides; each had recently traveled to Europe and experienced free, tip-based walking tours in several cities. All three were struck by the quality and enthusiasm the guides there had for the cities and guests. And there was a reason – they worked for tips.
Five years later, the founders partnered with other like-minded guides in New York, Philadelphia and New Orleans before bringing their concept to Boston.