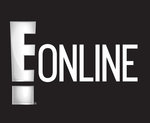 Los Angeles, CA (PRWEB) July 09, 2012
E! Online, the leading internet destination for Pop Culture, creates an innovative new website to dynamically surface breaking news, photo galleries, exclusive videos and more. The site has been built on an exclusive, patent-pending liquid platform offering users a truly dynamic view into the wide array of content fans have come to expect from E! and E! Online. E! Entertainment President Suzanne Kolb announced the relaunch today. Check out the new site at Eonline.com.
"Our biggest challenge in designing a new site was to create something that could support our large volume of news, topical and show-based content, while still giving the presentation a beautiful, glossy appearance. A standard news or blog format just couldn't fulfill our primary goal of increasing access to content for our fans and advertising partners," said John Najarian, EVP of E! Digital Media and Business Development.
The new liquid site, debuting today along with a complete brand evolution for E! Entertainment Television, gives the E! Online editorial team complete flexibility, so as a story, photo, or video is added or reformatted to a different size or location on the screen, all other content flows around it seamlessly. The presentation also adjusts depending on the size of a user's screen and browser, allowing for the best possible viewing experience.Leading worldwide smartphone provider and technology innovator, Samsung Mobile, along with its new iconic smartphone, the Samsung Galaxy S® III, has signed on as presenting sponsor of the site.
Sure to be one of the most buzzed about elements of the relaunched site is the new daily web show "Live From E!" Exclusive to E! Online, it feels like E!'s Green Room, a place where E! talent, along with special guests, stop by to riff on the news, celebrities, trends and events of the moment. The livestream, airing weekdays at 12:30 p.m. ET/9:30 a.m. PT, offers a fun and informed take on what's trending, fast-breaking scoops, and pop culture stories. Viewers will be actively involved as well, via extensive social integrations, including a social media host who will monitor online conversations. This live and lively combination of talk, interviews and social media will be engaging, exciting and unpredictable. Additionally, the web series will tap into E!'s worldwide resources to bring in the major players, celebrities, musicians, athletes, and fashionistas in Hollywood and beyond. Guests are invited to stop by to talk about their latest project in the works. They will respond directly to questions from our panel as well as answer questions from their fans in the social space.
The makeover doesn't stop with the website. E! Online's mobile products have been completely reconceived as well. The popular E! Online mobile app is being relaunched with the very latest in design, functionality, and performance for the iOS and Android platforms. E!'s mobile website is getting a facelift as well. "We launched our E! Online app for iPhone and Android in early 2009 and the performance to date has dramatically exceeded our expectations," said John Najarian. "That being said, it was definitely time for an upgrade and once again we've created something unique in the marketplace."
The app's design plays off the metaphor of flipping through a stack of photos, allowing for a 10-fold increase in the number of photo galleries surfaced. The app now has the capability to carry live streams and instantly highlight breaking and exclusive news. Running on the Android platform, the Samsung Galaxy S III benefits from the app's integrated news widget, which puts breaking news front and center on the home screen. The new mobile app is available on the App Store for iPhone and iPod touch and on Google Play for Android mobile devices.
** Photo available upon request.**