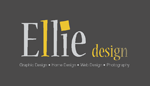 (PRWEB) July 10, 2012
But with the rapid development of electronic communication technology, pretty soon access to the Internet will be universal. As gadgets become cheaper and more sophisticated, their distribution will be more widespread, increasing the importance of the role the WorldWideWeb plays in society and contemporary civilization.
This is the main reason professional website creation services such as those of Ellie-Design Company continue to be offered to new and established website owners. The potential of drowning an ordinary-looking website among the millions of websites online, or just even the many ones offering similar or identical products or services, is so substantial many websites are thus lost. Every day hundreds of website owners seek the services of search engine optimization (SEO) experts just to find out what is incorrect about their sites, and what can be done to make the sites function better.
Among the various sites offering website creation services, Ellie-Design claims it is unique and more innovative in its approach to website building. For instance, its experts create websites from scratch as a matter of principle, and not just by modifying templates like other services do, which action gives a rather homogenous look to the websites they build. Each site then becomes ordinary-looking and does not stand out, nor is it retained in the visitor's mind for 'brand recall'.
The company offers website building packages that cater to the size of the potential client's pocketbook. Its most inexpensive package of $755 is a five-page website with many inclusions as standard features. Among these are free one-year use of the domain name, a Facebook fan page complete with 100 likes and 10 posts, a Google+ page with 50 positive votes, two dedicated web.20 blogs, five press releases to announce the advent of the site, live links in question and answer form in Google and Yahoo!, articles submitted to directories, do-follow links plus some more.
In short, even the lowest-priced service is complete and sufficient to make a splash online for a new website. And that is just for a five-page site; think what a 20-page one includes: just about anything on the offered products or services and the links to funnel visitors to the site. In addition, the company performs SEO analysis and applies SEO techniques to help any particular site do better online resulting in reinforced brand, high page ranking, increased visitor traffic and more loyal clientele.
Aside from web design, the company and site also offer various other services such as photography ---commercial, wedding, family, portraiture---, email marketing, logo design, and graphic design, which includes brochure development, poster-making, plus a few others