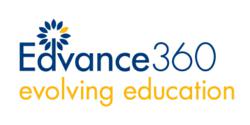 Virginia Beach, VA (PRWEB) July 10, 2012
Higher education is now embracing the need to objectively measure learning. Accrediting bodies are requiring that institutions outline their goals on multiple levels. Administrators and educators are identifying goals for the campus, for programs, for courses, and for individual students. These goals are connected to one another and are typically part of a larger campus-wide plan. Additionally, colleges and universities are now incentivized more than ever to make sure that their students excel. The tight financial climate, need to differentiate, and provide personalized support are becoming increasingly important. Towards that end, Edvance360 has provided a number of tools, at no additional cost, that help colleges reach these goals. These tools are a core part of the Edvance360 LMS-SN.
(For a complete breakdown of the features below, please click here.)
Learning Outcomes Management
The Edvance360 Learning Outcome Management tool puts administrators and instructors in the driver's seat. Learning objectives are implemented, tracked, and monitored to ensure progress on all fronts. These easy to use tools help administrators and educators feel confident and in control.
Notification Agents
Edvance360 offers very robust notification agent system. Notification Agents help instructors and course facilitators to keep up with user's assignments. Curriculum designers and course facilitators can schedule automatic reminders, be notified of late assignments and even get messages when users complete a certain percentage of a course or fall below a set average for a course. Instructors are alerted of this directly to the homepage.
Reporting Tools

Reports on Assessments: Instructors can access assessment result reports within the Test option within a course. All instructors have to do is select Stats within the test from which they desire results.
Reports on the Program and Course Analytics: Edvance360 provides a number of reports that allow administrators to see program, and course-level usage analytics that can be utilized and formatted into any appropriate format. Additionally, a Query Builder allows administrators to create, save, and export any report on any data desired.
Reports that Track Students: Edvance360 provides robust student tracking tools within courses that enable administrators and faculty to track student data individually, at course levels, and institution wide.
About Edvance360
Edvance360 is a Learner Management System (LMS) and secure social network that equips schools, corporations, and organizations to host online courses, implement modular courses, and revitalize residential courses to make them more interactive.
Edvance360 provides an easy-to-use interface for students and faculty, course management and creation tools, a secure social network, Web 2.0 tools, and collaborative communities to help educational institutions build a networked learning environment.
For more information, please visit http://www.Edvance360.com or call 866-458-0360.