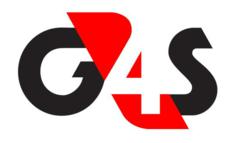 G4S' fire investigations are an integral component to claims cost savings. With the strategic expansion of our Vehicle Fire Investigation Service, we continue to lead the industry as a one-source solution for all investigative needs. - Michael J. Malone
Raleigh, NC (PRWEB) July 10, 2012
G4S' vehicle fire investigations provide a cost-effective solution for claim professionals who manage physical damage claims. The G4S team is staffed by a nationwide team of qualified professional fire investigators who hold CFI and/or CFEI certifications with an average 25+ years of experience. G4S experts afford claim professionals the opportunity to evaluate fire and explosion losses immediately. From private passenger to commercial vehicles and heavy equipment to recreational equipment, G4S will investigate whether a fire was caused by faulty equipment, maintenance performed by a repair facility, accident, electrical shortage, arson or other causes.
G4S fire experts have been assisting subrogation and claim professionals to minimize risk and improve recoveries for more than a decade. The G4S team secures evidence through a formal chain-of-custody and evidence storage procedure and performs thorough fire investigations to deliver reliable assessments of the facts, while providing recommendations related to subrogation and possible insurance fraud.
As an added benefit, G4S can integrate its technology directly within a client's infrastructure to streamline investigation efforts and quantify return on investment. G4S' real-time reporting suite is available to executives and senior management to monitor and analyze data 24/7. These analytics provide an in-depth understanding of the organization's claims cost-savings, with the ability to monitor performance and accountability on referred claims.
"Insurance carriers have recognized the importance of reducing risk to protect financial assets. To successfully compete, they must be able to settle claims quickly while servicing policyholders effectively and efficiently," said Michael J. Malone, President of G4S Compliance & Investigations. "G4S' expert fire investigations are an integral component to claims cost savings. With the strategic expansion of our Vehicle Fire Investigation Service, we continue to lead the industry as a one-source solution for all investigative needs."
About G4S Compliance & Investigations
G4S Compliance & Investigations is a global provider of enterprise investigation management solutions. Our value added solutions include: Insurance, Commercial and Government Risk Solutions. G4S offers a unique combination of best-in-class investigation experts, compliance and technology to provide users with customized investigation solutions uniquely tailored to meet their needs. For more information visit: http://www.g4s.us/investigations.
G4S plc
G4S is the world's leading security solutions group, which specializes in outsourcing of business processes in sectors where security and safety risks are considered a strategic threat.
G4S is the largest employer quoted on the London Stock Exchange and has an additional stock exchange listing in Copenhagen.
G4S has operations in more than 125 countries and more than 635,000 employees. For more information on G4S, visit http://www.g4s.com