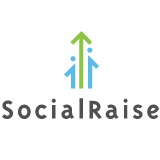 Nonprofits can increase their reach, engagement and impact by 10x by adding digital tools into their communication mix.
Chicago, IL (PRWEB) July 12, 2012
What do homeless advocacy, access to fresh food in under-served neighborhoods, rare disease patient groups, neighborhood schools and chamber choirs have in common?
They are all using digital tools to raise awareness, raise engagement and raise funds.
Perhaps it's time for you to take a serious look at how your organization portrays itself in the digital world. Just like the cover of a book or a storefront, your online image and messaging is important. You may have a fabulous program, but do people know about it? Are they coming to your website? And if they are, are they unimpressed by it? Moreover, they could be having a difficult time understanding your mission or not being able to perform important actions on the website, such as donating or getting involved.
How do you change this? In a mess of ones and zeros, what are digital tools and what will they do for my organization?
Ok, let's start with digital tools. These are tools your constituents and others will interact with online as part of your website. They are also tools for you to use to help manage and grow your organization. SocialRaise president Kevin LaManna states that "Nonprofits can increase their reach, engagement and impact by 10x by adding digital tools into their communication mix."
1. Easily Editable and Maintainable Sites – Most sites simply provide a wealth of outdated information. What sites should do is provide a platform for telling a compelling story, increase your credibility, invite people to participate in your mission's successes and facilitate fundraising in various ways. A content management system with an easy-to-use interface is an essential foundation for your organization's success.
2. Newsletter Services – These are simple and easy ways to grow and manage your mailing list and keep constituents or beneficiaries up to date on your mission or progress; you can also tie them into your other messaging plans.
3. Social Media Links – Links from every page on your site to an array of tools (Facebook, Twitter, LinkedIn, Pinterest etc.) is a great way to share your stories, successes, milestones, needs and celebrations. Whether it's 140 characters or a three-minute video, you can expand your reach and provide compelling reasons to become involved or give money by leveraging these different channels.
4. Constituent Relationship Management (CRM) – Spreadsheets quickly get cumbersome and ineffective. CRM tools that are integrated with your website's front end easily allow you to track your donors, volunteers, ticket buyers etc., making it easy to follow up appropriately to say thanks or to ask them to please give again.
5. Analytics – This important tool allows you to understand traffic patterns on your website to determine what is effective. If you don't know what isn't working, how can you make improvements?
6. Online Services – This category is broad but includes other online organizations, bloggers, content curators and re-broadcasters that can play a vital role in helping your organization raise awareness, raise engagement and raise funds by underscoring your message, re-broadcasting, promoting or sponsoring. Once you have set up an up-to-date website full of compelling stories and links to social media and analytics, spread the word and make as much noise as possible.
Now that we know what these tools are, let's review what they do for your organization. Look at this from three points of view: Raising Awareness, Raising Engagement and Raising Funds.
1. Raising Awareness is important because if people don't know about your mission and fantastic programs, you won't be successful. Digital tools can help in many ways. Your website can be a place to post stories or articles about your successes. You can have volunteers, board members, staff or beneficiaries write about why your organization has made a difference. You can then share these stories via social media, newsletters or press releases. Sharing your stories will help you be found in person and on the Internet. Search Engine Optimization (SEO) is improved when you include and repost articles about your organization.
2. Raising Engagement is vital because if people don't care, they won't give of their time or money. Credibility, transparency and an emotionally compelling story is an important mix that needs to be represented via digital tools on your website (such as blogs, Twitter feeds) and in your communications. Once somebody cares enough to become involved, other digital tools make it easy to buy tickets, sign up to help at an event or make a donation.
3. Raising Funds is always important because it supports the programs you offer. There are a lot of digital tools that make donations easy to receive on your website, on a smart phone or at an event. Beyond that, you can leverage space on your website to encourage sponsorships that can provide ongoing revenue streams as well as public acknowledgement of support.
So, while this might seem like trying to wrap your arms around a cumbersome 1990s era computer monitor, there are easy ways to move into each of these tools, learn about them and then leverage them to their fullest. Leveraging digital tools properly can help you get the message out about your work, encourage people to give and then keep them coming back for more. Homelessness, fresh produce, patient support and beautiful songs are all leveraging the same set of tools in different ways to be successful.
About SocialRaise
SocialRaise is a Chicago-based firm that imagines and creates digital experiences for non-profits focusing on raising funds, raising awareness and raising impact. Working with non-profits of all sizes, SocialRaise designs and implements digital solutions around constituent relationship management, short-term campaigns, capital campaigns, mobile strategy, social media strategy, and donor/ volunteer generation. SocialRaise's web-based application includes a 'control center' where non-profits can change anything in their solution with a click-of-a-button.
For more information, please contact Suzy Whitfield at 312.577.6952 x701 or Suzy.whitfield(at)socialraise(dot)com OR Rhett Del Campo, Director of Arts Initiatives 312.577.6952 ext.703 or Rhett.delcampo(at)socialraise(dot)com