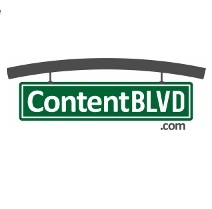 Typically, our guest authors are industry insiders who offer the kind of insights that a blog's readership can truly benefit from reading.
Los Angeles, CA (PRWEB) July 10, 2012
ContentBLVD.com has launched a new and innovative platform that provides original content to bloggers, written by professional writers, and edited for quality. This brand new approach to creating and distributing content allows bloggers to scale their content production unlike any service that has come before it. The service is also completely free.
While bloggers enjoy the freedom to write what they want when they want, this blessing can also be a curse. Bloggers need a lot of readers to create a sustainable business, that depends upon pageviews to earn money, usually from advertising and affiliate programs. That takes good, useful articles-- lots of them. Coming up with fresh content each and every day can quickly become a real burden for active publishers, and with some 200 million blogs published in English alone, bloggers need to publish regularly just to be seen.
Many bloggers publish guest posts to assist in content production. Guest blogging is the act of creating and sharing articles not for your own blog, but for another blog in the same industry. In exchange for free content to share with one's readers, the blog hosting the article provides a link back to the author's site, giving both the writer and the publisher incentives to work together.
Unfortunately, hosting guest posts can be a burdensome process. Popular blogs are often inundated with requests that include self-serving, promotional, or otherwise low quality content, produced by inexperienced writers. Paying professional writers, however, can be too expensive for most bloggers to manage. Until now, there was no place for bloggers to quickly and efficiently source professionally written articles, without paying a high price. ContentBLVD changes that.
"Typically, our guest authors are industry insiders who offer the kind of insights that a blog's readership can truly benefit from reading. These articles save bloggers from having to write 100% of their blog's content themselves, which helps them scale up the pace of publishing and compete more effectively in their niche. In addition, well-written guest blog posts offer a blog's readers a diverse range of perspective", say Dan Ripoll, co-founder and CEO of ContentBLVD.
ContentBLVD's key innovation is to fulfill the needs of three classes of users at the same time, rather than just one or two. Clients who need better online visibility share their content ideas with ContentBLVD's crowd of skilled writers. Those writers choose the topics they are best equipped to write. Then blogs choose the articles that best fit their own needs. By eschewing the old, inefficient method of writing one piece of content to shop to blogs, one at a time, and forcing blogs to reject most offers put them, ContentBLVD's platform allows each party to quickly find best-fit opportunities that suit their needs.
"Our three-way exchange concept makes the market for content production and placement highly liquid, but no one's done it before" said Ripoll, "so we built it from scratch. We're bringing on new blogs every day, and user feedback has been great. It's truly gratifying to see bloggers come in and grab new articles the very first time they log in."
ContentBLVD, Inc. was founded in early 2012 and is currently in beta release. The platform is open to bloggers in all industries (with the exception of gambling and adult) to begin publishing articles from the ContentBLVD gallery. For more information, or to register a blog, please visit http://www.contentblvd.com or contact the company directly at support(at)contentblvd(dot)com.