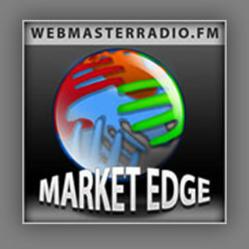 Fort Laudedale, FL (PRWEB) July 10, 2012
Tenured Harvard Business School Professor Rosabeth Moss Kanter spoke about Leadership in the Digital Age in a recent interview for the Market Edge radio series (hosted by Glenn Engler, the CEO of Digital Influence Group) scheduled to air Tuesday, July 10th at Noon Eastern and 9AM Pacific on WebmasterRadio.FM.
During the interview, Kanter discusses characteristics that make a brand successful in the Digital Age. She describes how striking it was during the early days of the Internet how few established brands did not take advantage of building communities.
She describes how brands should be shaped and molded to be "truly authentic," "stand for something that truly creates value" and "enhance people's lives."
Listeners are able to interact with their questions and comments to the host and guests for each interview, as well as all live WebmasterRadio.FM programming, by:

New episodes of Market Edge air Tuesdays at 12PM Eastern / 9AM Pacific on WebmasterRadio.FM or on demand in the WebmasterRadio.FM archives inside the Internet Marketing Channel or through iTunes, Stitcher Radio and other popular podcast outlets.
About Market Edge:
Hosted by Glenn Engler, CEO of Digital Influence Group, a full service digital marketing agency that helps companies unlock the social potential of their brands and amplify its impact to drive business results. Market Edge brings you the innovators and trendsetters taking us to a new age of marketing, media and social business strategy. Hear perspectives on social media and digital marketing that will help you gain insight into the unique opportunities and challenges facing marketers and thought leaders today.
About WebmasterRadio.FM
WebmasterRadio.FM lifts the "veiled curtain" of the Internet, bringing the business community together through an interactive radio network. Its listeners are a global group, comprised of everyone from corporate executives and decision makers to small and mid-sized businesses and individual entrepreneurs. WebmasterRadio.FM's stellar line-up of radio programming includes; "Market Edge" with Digital Influence Group CEO Glenn Engler , "Purse Strings" with Carmichael Lynch Spong senior principal Maria Reitan and the "CyberLaw and Business Report with Internet Law Center Founder Bennet Kelley. To tune into WebmasterRadio.FM's live content or check out the show lineup, please visit http://www.WebmasterRadio.FM.
Media Contact:
Brandy Shapiro-Babin
954-309-5578