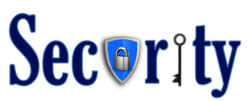 Protect your Business!
Atlanta, GA (PRWEB) July 10, 2012
Every business needs to share a certain amount of information with its partners, customers, suppliers, and other organizations. However, when there is only a nominal trust between the two, it gets complicated. Therefore, it is required to establish an appropriate level of trust with the other entity and carefully control access depending on the level of sensitivity.
No business wants to spend millions of dollars on building infrastructure needed for this protection. Most businesses aren't even aware of the technological advancements in this space to overcome the challenge.
Identity Federation technology can be applied to enforce trust between entities and protect information across businesses. However, there are several concepts, terms, standards and formats used in the Identity Federation world.
Tune in Wednesday, July, 18, 2012 at 11:00 AM EST to learn:
•Terms and standards that help in understanding the process flow better
•Conceptual architecture of Identity Federation process flow and the added business value through this approach
•Some of the key challenges and requirements of securing the exchange of information between independent organizations and how Identity Federation helps overcome them
Security Matters! Protect your Business.
The A&I Security Group is a Premier Direct Managed Partner and Service Provider of CA security, risk, and compliance solutions to meet unique security challenges. A&I Solutions and CA Technologies is committed to providing secure solutions adhering to industry standard security practices. The A&I team has a broad skill set including Identity Manager, Federation Manager, SiteMinder, Access Control, Privileged User Password Management, Enterprise Log management, Risk and Compliance Management, and SOA Security Manager.
Register Here to Join!
About A & I Solutions
A&I Solutions is North America's premier provider of integrated enterprise solutions, dedicated to implementing solutions from CA technologies. A&I Solutions provides enterprise products and services to help companies achieve the highest level of performance. We focus on the best rated products and extensive experience to deliver comprehensive integrated Enterprise Solutions. Working with enterprise management, resource planning, service assurance, security and infrastructure monitoring, A&I helps organizations achieve their full potential by driving consistency and maximizing efficiency. Our proven methodologies, innovative best practices and deep technical experience produce better business results for our Customers. A&I has expertise across all IT environments - physical, distributed, cloud, virtual and heterogeneous platforms. We specialize in the following: CA Security Suite, CA Clarity, CA Wily - Introscope, CEM, SOI (Service Operations Insight), NetQoS, Reporting - Business Objects, Crystal Reports, Actuate Reporting, Enterprise Integrations.
For more information please visit http://www.anisolutions.com.