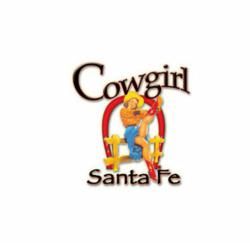 Santa Fe, New Mexico (PRWEB) July 09, 2012
Starting at 8 p.m. on Thursday, July 12, local and visitor restaurant favorite Cowgirl brings Americana, Blues and Alternative Country Artist Clay McClinton to the stage. As a son of the Texas soil, Clay McClinton reflects the country and blues traditions of his native state, while weaving a sound of his own. It's been called honky-tonk, Americana, and Texas Roots. As a musician he expresses the joy and suffering of being alive. Clay is a soulful singer-songwriter and musician whose talent brings out emotions and moods in his audience. Clay has been creating his unique sound for nearly a decade. Cowgirl is "Featured Business" on Santa Fe, New Mexico's premier on-line visitor guide SantaFe.com
The current incarnation of the Clay McClinton Band is best described as a cooperative filled from the pool of Austin's rich community of musicians. With the release of Livin' Out Loud, Clay is poised to get back on the road for another national tour. We hope you enjoy the album as much as Clay enjoyed creating it!
About SantaFe.com
SantaFe.com provides locals and visitors to Santa Fe alike the most current interactive platform for events, music, arts, business, dining and lifestyle. SantaFe.com is a division of Hutton Broadcasting, located at 2502 C. Camino Entrada, Santa Fe, NM 87507
Contact Information:
Scott Hutton
SantaFe.com / Hutton Broadcasting
http://www.santafe.com
(505) 471-1067 (Media inquiries only, please)
About Cowgirl:
Since 1993 the Cowgirl BBQ, which now occupies almost the entire block where it started, includes a restaurant, a billiard parlor, a commercial catering kitchen and several private party rooms. The patio is one of the most inviting summertime venues for locals and tourists alike and the Cowgirl has become a local institution.
Contact Information:
Barry Secular
Cowgirl
319 S. Guadalupe St.
Santa Fe, NM 87501
http://www.cowgirlbbq.com
(505) 982-2565