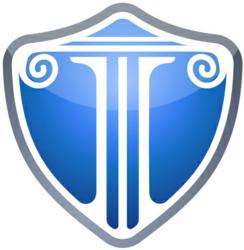 Allstate deployed their standard intimidation and delay tactics in attempt to reduce the amount of compensation paid.
San Antonio, TX (PRWEB) July 17, 2012
In June of 2008, San Antonio resident, Angelica Soto was a passenger in a car who was violently hit by a motorist who ran through a stop sign. The collision caused a 4mm cervical disk neck herniation.
The powerhouse insurance giant "Allstate" represented the opposing party. A lawsuit was filed and on June 1, 2012, a San Antonio Jury returned a verdict in favor of Ms. Soto. (Cause No. 2010-CI-09409; Victor Albardo and Angelica Soto v. Dora Ruiz; In the 166th District Court, Bexar County, Texas)
Negotiation documents reflect: a $50,000 plus surgery would be needed to remedy Ms. Soto's injury, Allstate rejected Ms. Soto's claim for the policy limit of $20,000, and Allstate offered Ms. Soto $13,000 to settle the claim.
The Law Office of Trevino Injury Law determined it was necessary to seek justice in the courtroom after Allstate offered $13,000 to settle her case.
Personal injury attorney Candelario Trevino, who represented Ms. Soto in this matter, points out that "Allstate deployed their standard intimidation and delay tactics in attempt to reduce the amount of compensation paid".
The San Antonio Police Department investigated the accident and found that the Allstate insured was 100% at fault. The Allstate insured testified under oath, "the other vehicle had the right of way, because I had a stop sign." The trial records reflect, Allstate denied their insured motorist did anything wrong and alleged Ms. Soto's injuries could have occurred by "sneezing hard".
On June 1, 2012, four years after her claim was initiated and with the representation of attorney Candelario Trevino, a San Antonio, TX jury awarded Ms. Angelica Soto $294,959 for her injuries.
Based on the compensation awarded to Ms. Soto by the San Antonio jury, Allstate underestimated the value of the claim. Ms. Soto's plight proved that underestimating claims is not profitable, or at least not in this case.
"Insurance carriers, not just Allstate, will continue to underestimate claims until it becomes unprofitable for them to do so. This will only happen, if and when, more individuals like Ms. Soto stand up for what is just and utilize the last safeguard of justice – our jury system", says Trevino.
Trevino Injury Law is committed to providing superior legal services to individuals who have suffered severe or fatal personal injuries due to the reckless, dangerous, or negligent acts of another. Practice areas include auto accidents, truck accidents, animal attack injuries, wrongful death, construction injuries, defective products, defective premises, inadequate security, and insurance disputes. Trevino Injury Law has a history of taking hard cases to trial and winning. Frankly, our trial experience speaks for itself. Visit http://www.trevinoinjurylaw.com for more information.