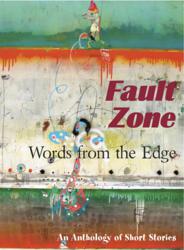 "Write from the heart. Be edgy. Be wild."
San Francisco, CA (PRWEB) July 11, 2012
Fault Zone isn't only about earthquakes. It's about personal faults, shortcomings and the foibles of being human. "In a way, all humankind lives on a fault zone," said Editor-in-Chief Lisa Meltzer Penn.
The contest is open to writers who are not members of the San Francisco/Peninsula Writers, a division of California Writers Club. Selected members of San Francisco/Peninsula Writers will be the judges of this contest. Entries should relate to the anthology's theme in some way.
"Write from the heart. Be edgy. Be wild," Editor Penn said. "But make sure your story has an arc. Stories involving California are always appreciated. We can't wait to see what comes our way!"
Fault Zone: Words from the Edge was the club's first volume of short stories published in 2010 by Sand Hill Review Press. Fault Zone: Stepping Up to the Edge came next (2011). This year's volume, Fault Zone: Over the Edge, will be out in late 2012.
First Prize is $300 and publication in the next Fault Zone anthology. Second Prize is $100. Third Prize is $50. Contest deadline is August 15, 2012. Reading fee is $15. Judging should be completed by end of September. Prelaunch book party will be early December. The book will be on Amazon by January. Previously published work will be considered.
To enter the contest, mail two copies of your submission plus $15 to the address below. Do not send registered mail. Please put your name, the name of the story, and your email address on each page. Use Times New Roman or similar font, 12 point, double space. Maximum word count is 2500. Must be postmarked by August 15, 2012. Please use a cover sheet and give us your contact information with your email, address and phone number. Even if you win there may still be edits and we will need to contact you right away. If the club cannot contact the winning entrant, they will be forced to move on.
Mail two copies plus $15 entry fee to:
SF/Peninsula CWC, P.O. Box 853, Belmont, CA 94002
http://www.cwc-peninsula.org/