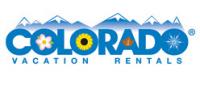 Travelers have been discovering the benefits of private vacation rental properties for some time, and Colorado has some magnificent offerings at prices below the cost of a single hotel room.
Lyons, CO (PRWEB) July 10, 2012
The 40th annual RockyGrass Bluegrass Festival July 27-29 has been one of Colorado's most beloved festivals since Bill Monroe met with members of the Colorado Bluegrass Music Society in 1972 and founded the musical association (originally called the Rocky Mountain Bluegrass Festival). The picturesque setting along the banks of the St.Vrain River offers an acoustical wonderland as the music echoes off the river's steep cliffs in the foothills of the Rocky Mountains. Bluegrass fans from across the U.S., Canada, and around the world are booking private cabin and home vacation rentals in Lyons and nearby Boulder through ColoradoVacationRentals.com.
With a weekend of classic American bluegrass ahead, travelers to Lyons for the event are booking private vacation condos, chalets, and villas that sleep anywhere from two to 20 people. Friends and families can enjoy their vacation in a spacious and luxurious Rocky Mountain vacation home that accommodates everyone under one roof.
John Romano of ColoradoVacationRentals.com says travelers have been discovering the benefits of private vacation rental properties for some time, and Colorado has some magnificent offerings at prices well below the cost of a single hotel room.
More and more travelers are grateful for the option of a private vacation cabin or condo rental in the Boulder area with the benefits of a kitchen and laundry, and all the comforts of home.
"People have been taking advantage of vacation rental properties for short visits in places all across Colorado, the U.S., and internationally for years because of the convenience and savings," Romano says. "Colorado Vacation Rentals simply makes it easier for vacationers to connect with homeowners who want to rent their properties out to private parties.
Comparison shopping for vacation rental lodgings in Lyons, Boulder, and the surrounding areas is easy to do from the ColaradoVacationRentals.com website. New vacation home rental listings are added daily, with plenty of availabilities through spring and summer.
Savvy travelers with an eye on privacy and luxury can comparison shop for the best deal on a Colorado Springs vacation rental even if they're only staying the night, according to Romano.
"Our job is to make sure travelers and property owners connect, making it much easier for travelers to find the right place to stay, something that will suit their needs and easily suit their budget." For more information, visit the ColoradoVacationRentals.com website.
About Colorado Vacation Rentals:
ColoradoVacationRentals.com is among the fastest-growing web destinations for travelers seeking rental properties anywhere in Colorado. This collaborative site matches property owners with vacationers looking for the perfect rental property. The site now features improved search options and educational tools for renters and property owners.
The mission of Colorado Vacation Rentals is to connect travelers from all over the world with property owners in Colorado by providing detailed listings of properties, and a safe and efficient way of communicating right on the website. Powerful search tools allow renters to narrow down listings in order to find the vacation rental of their dreams. Prospective renters can research, compare and book cabins, villas, houses, ski chalets, condos and other great vacation properties anywhere in Colorado.
Visit the ColoradoVacationRentals.com website to learn more about Colorado vacation properties.