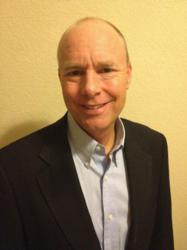 Phoenix, AZ (PRWEB) July 11, 2012
Coffee Reserve Brands has announced that Ted Pearson of Gilbert, AZ has joined their leadership team as Director of Business Development. Pearson brings 28 years of experience in the beverage industry to Coffee Reserve Brands.
Chief Operations Officer of Coffee Reserve, John Nugent, says, "We are excited to have someone of Ted's caliber leading our business development initiative. Ted's extensive experience in developing and capitalizing on market opportunities, as well as his dedication to cultivating long-term customer relationships make him a natural fit for the Coffee Reserve team."
Pearson is a beverage sales veteran with vast retail and food service experience managing national chain accounts and distributors, with a proven track record of building brands and growing volume in the coffee, beer and wine industries. He is skilled at understanding the beverage consumer, accessing his customers' needs while providing superior customer support and building long lasting partnerships based on mutual trust.
Coffee Reserve will utilize Pearson's expertise to focus on building business relationships and partnerships with regional and national restaurant, food service and convenience store chain accounts that have the desire to provide high quality coffee and iced tea to their customers.
Coffee Reserve Brands has been custom roasting coffee in Phoenix since 1997. The company employs a team of renowned coffee experts to procure, taste, roast and package their coffees. Coffee Reserve Brands is committed to procuring the finest agriculturally sustainable coffees such as Rain Forest Alliance certified coffee and Fair Trade coffee from around the world. The company also creates traditional and proprietary iced tea blends that are served both locally and nationally in fine restaurants, coffee houses and hotels. In addition, the company operates a custom packaging division which handles co-packing, toll roasting, in-room hotel packets and private label coffees.