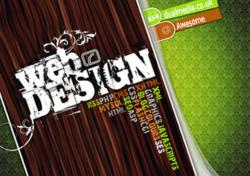 "Each client has an individual website that enhances their brand yet also retains the brand empowerment values that we at Dual Media know work."
(PRWEB UK) 23 July 2012
From the outset the company's aim was simple: create high quality web sites and enhance web presence through their strong web design and straight edge marketing techniques. On closer inspection the intricate attention to detail that dual Media possesses becomes more apparent - in this article we will review in greater depth how they seek to obtain and retain business.
Started in 2004, Dual Media have risen in stature by providing search engine marketing, e-commerce solutions and web design to a world-wide client base. The company started trading with three directors within its initial structure. However, in 2010 this arrangement was fractured by the departure of the other two directors with Andrew Brown taking the helm.
Though amicable, the split came about as necessity; the other directors at the time were pursuing an involvement in a unique and profitable project but this project was incompatible with the creativity and innovative stance that Brown felt defined Dual Media. The decision was made by Brown to buy out the other directors and retain Dual Media in a more stream-lined form.
It would be remiss for thinking a smaller company cannot deliver big results as the refined focus of the company has allowed Dual Media to target, to obtain and to retain a number of world-wide high profile clients.
Among these are The Daily Telegraph, Hi-Life Diners Club and Supplement Centre – all these display, at a glance, an indication of the standard that is provided to companies that would demand high levels of creativity, input, client contact and maintained delivery of service.
The creation and maintenance of all web-giants in any field requires not only the provision of visually engaging, intuitive website design but also the dedicated directions of clients there. An impeccably crafted site languishing in the nth pages of a search engine will never be seen. In much the same way a site difficult to navigate and unappealing to the eyes, ears and mouse will send potential users searching for more lowly and yet more hospitable domains.
And, as is often the case, the whole value is actually infinitely greater than the sum of the separate parts.
This combined emphasis on bespoke design and search engine optimisation is the key factor that Andrew Brown states as being central to the on-going success and growth of the company and their 100% client retention record.
"Each client has an individual website that enhances their brand yet also retains the brand empowerment values that we at Dual Media know work."
"We have the knowledge and expertise to illuminate all undertakings, regardless of scope and complexity. To illustrate this we are currently working closely with one of the UK's largest leading logistics companies and also, by comparison, an individualised project with a premiere division footballer."
This stands testament to the complex nature of what Dual media does and how it can believes it clearly delivers the results needed.
The company is definitely one to watch and to keep an eye on their developing portfolio for more details.