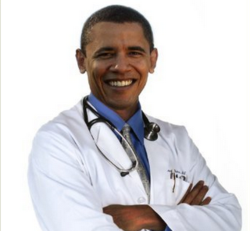 The most popular sectors seeking resume critiques are those of students, nurses and healthcare practitioners.
- Joe Flanagan, Senior Resume Consultant
North Bethesda, MD (PRWEB) July 11, 2012
The recent Supreme Court ruling five to four on Obamacare and the subsequent media frenzy regarding employment has many people wondering about the future of healthcare. However, Joe Flanagan, a senior professional resume consultant at Resume Companion believes that unlike many industries, healthcare is one that will grow regardless of the Supreme Court ruling. Since the company started in 2009, they have had over 8 million resumes created, and in the last year Joe has seen resumes for the healthcare industry rise by over 30 percent. This rise has prompted Resume Companion to increase its database of resume samples in the nursing and health care industry to cater to its users.
According to the U.S. Department of Labor, the top three fastest growing industries in the United States are services for the elderly and disabled at an 87 percent increase, home healthcare services at an 81 percent increase, and mental health practitioners at a 70 percent increase. These statistics make clear that the economy will naturally grow due to the need of suitable workers within these professions.
Recognizing this growth, and already seeing an increase in graduates within the healthcare industry submit resumes, Joe recognizes that, "the most common job seeker sending his or her resume in for a critique are students, and the most common resume sample types are those of nursing or healthcare practitioners." For this reason, Joe and his team of certified resume consultants have been working for months on creating sample resumes that are broken down by industry, specifically, in the healthcare field, "as more graduates enter into the workforce in healthcare they will need more resources and support during their job search."
These sample resources will be free and available to anyone interested during their job search, and can be accessed at any point. This is especially useful for first time resume writers who may not know how to transform an education-based resume into one suitable for the professional world. For experienced or professional job seekers that may require a more in-depth resume, Resume Companion will continue offering its critique services as well.
Resume Companion is an online resume builder designed to enable anyone to create a professional resume in minutes without any prior writing experience. The staff of Certified Resume Writers has been helping over eight million people create effective resumes since 2009.
Resume Companion Contact:
Joe Flanagan
Senior Certified Resume Consultant
(866) 936-4904
joe (at) resumecompanion (dot) com
Resume Companion