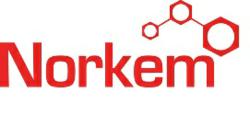 Knutsford,Cheshire (PRWEB UK) 12 July 2012
Norkem are a chemical distributor based in Knutsford, Cheshire (U.K), recent revenues for the trading year 2011 have moved forward significantly by 25 per cent from £102m to £127.5m as a result of increased trading in all of its offices worldwide. The increase in trading also saw a corresponding increase in pre-tax profits, up from £1.94m to a record £2.7m.
The firm said its investment to strengthen its sales operations in Spain, Holland, China and Australia had paid off, and that it is looking to open offices in Italy, France, Slovakia and South America in the future. Norkem supplies sweeteners, preservatives and the gelling agent Xanthan gum to food producers. Its chemicals are also in cosmetics, animal feeds, medical dyes, wall insulation, rubber and ceramic products and the clay mix used to make bricks and roof tiles.
Staff numbers have also increased from 74 to 92 in 2011 and Norkem has recruited seven more employees since the start of 2012. Exports accounted for £83.6m of Norkem's sales last year, up from £64m, with growth strongest in Asia-Pacific, the United States, Australia and Spain. The business now sells its chemicals in more than 60 countries. 2012 shows no sign of slow down with trading now established in new regions such as Colombia, Venezuela, Vietnam, Thailand and Nigeria.
Group finance director David Robinson said the firm's markets were proving robust and its positive performance reflected a decision taken some years ago to diversify into new sectors, as well as its investment in new products and sales staff. Norkem was established in 1970 by Chairman Mike Smith and the late Ron Colling.
In newly-filed annual accounts, the Directors said: "The group is focusing on continuing growth in 2012 and beyond with the expansion of activities in existing worldwide offices whilst actively exploring opportunities to open further offices in new territories." Mr Robinson said Norkem is on course for another year of double-digit revenue growth but that profits were likely to be flat in the face of fierce competition.
About Norkem
Privately owned, Norkem was established in 1970. Their head office is located in the UK, with additional offices in The Netherlands, China, Spain and Australia plus worldwide production and storage facilities. To learn more visit http://www.norkem.com