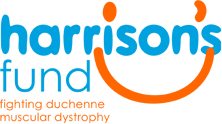 This video is the first chapter in a story that we hope will touch the hearts of many
(PRWEB UK) 11 July 2012
It was on 24th January 2011 when the Smiths discovered some news that would change their lives forever. Their oldest son Harrison Smith was diagnosed with Duchenne Muscular Dystrophy.
Today the 11th of July Harrison Smith turns 6. To most people Harrison looks like a normal boy who loves running around with his friends and causing mischief but inside his little body is struggling. He has Duchenne Muscular Dystrophy, a catastrophic, incurable condition that at present will take his life in his teens or early twenties.
Today on Harrison's sixth birthday Harrison's Fund launch a video featuring Harrison and his fight with Duchenne Muscular Dystrophy. Since finding out about Harrison's diagnosis in 2011 his parents have swung into action, categorically unwilling to sit around and watch their eldest son waste away before their eyes. They are determined to 'make time' to help find a cure for Duchenne.
Duchenne is the biggest genetic killer of children on the globe, there is no treatment, no cure and it is 100% fatal, if you have it you die. Sufferers are generally in an electric wheel chair by early teens, unable to care for themselves by late teens and fighting for their life from heart and lung failure by their early twenties. It is unfortunately woefully unrecognised and underfunded.
Alex and Donna launched Harrison's Fund on January 1st 2012 to redress this balance and drive funding into research that will help those afflicted with Duchenne. Their goal is to raise enough money to save Harrison's life and the lives of all globally with Duchenne by giving it to the very best clinicians and researchers in the world, doing the very best work towards finding a treatment to give Duchenne sufferers time.
"We don't want there to be another Harrison's Fund," says Alex Smith, CEO Harrisons Fund "and with everyone's help, spreading awareness of this Duchenne Muscular Dystrophy video and the determination of Harrison's Fund to make a monumental global difference, we can, together, make this goal a reality and truly ...make time."
"This video about Harrison and Duchenne is just the first chapter in a story that we hope will touch the hearts of many and spur them into action to try and make a difference," says Smith "absolutely anyone can have Duchenne in their family, no matter, ethnicity, location or socio–economic position, it affects all equally. It's a global problem that really needs global attention. Please go along to our video page and learn more about Harrison's story"
http://www.harrisonsfund.com/muscular-dystrophy-video/
For further information on Harrisons Fund please contact Alex Smith:
T: 07887571654
E: alex(at)harrisonsfund(dot)com
Editor's Notes:
Harrison's Fund has one goal: to get as much money as possible into the hands of the world's best researchers, who are working to find a cure for Duchenne Muscular Dystrophy. Harrison's Fund is different from many other Duchenne charities out there because they focus on trying to find a cure for the disease rather than on palliative care. Harrison's Fund also works internationally, investing in research that takes the science out of the lab, and into human clinical trials.
Duchenne is a genetic condition which affects the muscles, causing muscle weakness. It's a serious condition which starts in early childhood.
Unfortunately, in spite of being very common – one in every 3,500 boys is born with it – there is very little awareness. And it's 100% fatal, with life expectancy in the late teens to early twenties. You can visit the website at: http://www.harrisonsfund.org