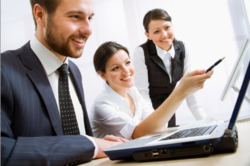 We've tried to make the process of building a website quick and pain free, often clients can get caught up in all the detail, now we've made a very clear step by step path for everyone to follow
(PRWEB) July 11, 2012
Cheap Website Designs is a leading provider of cost effective website design and development services to Australian businesses. As part of their service offering they are now pleased to announce a new premium package for $497.
Business owners in all of Australia can have a website built for them using the 4 step Cheap Website Designs process for just $497. The package includes set up and installation of 5 pages, content management system, 2 email accounts, SEO plug-in, Google Analytics integration, Google Maps and 3 revisions.
Alisa the marketing assistant for Cheap Website Designs says "With the addition of our new premium package we truly believe that all businesses can now afford to have an online presence. With internet usage increasing everyday it's becoming imperative that businesses have a quality internet presence."
Cheap Website Designs easy 4 step process will guide you through selecting a design, selecting a package, adding in your company details and then installing the site for you. Included in the package is 2 years of domain name registration and 1 year of website hosting.
"We've tried to make the process of building a website quick and pain free, often clients can get caught up in all the detail, now we've made a very clear step by step path for everyone to follow", Says Alisa from Cheap Website Designs
Not only does Cheap Website Design have the platinum package, but if you're looking to accept orders online then they have also created a eCommerce package for you.
The eCommerce includes the installation of an easy to use and learn shopping cart and content management system. The eCommerce package is also affordable as only $997 for businesses.
About Cheap Website Designs
Cheap Website Designs is an Australian based company that aims to provide cost effective, quality website services to small and medium sized businesses. By using a simplified approach to website development they are able to produce websites faster and at a lower cost.