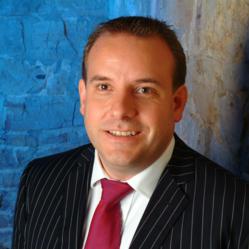 London, United Kingdom (PRWEB UK) 11 July 2012
The SAS Group, an international provider of managed and professional network services, has announced contract revenues of £40.7 million for the fiscal year ending 31 March 2012, through BT's Indirect Partner Sales (IPS) channel.
The SAS Group's results show an overall increase in revenue of 11 per cent, when compared with fiscal year ending 31 March 2011; revenues from BT's data products increased by 21 per cent during the period.
"Companies can now make significant savings by migrating to 21CN WAN technologies and this is one of the reasons we've seen so much growth in sales of data products over the last year," said Charles Davis, CEO for the SAS Group. "In addition, the price barriers that previously existed for smaller organisations wanting to adopt a corporate WAN solution have more or less disappeared with the advent of 21CN so we've seen a lot of interest from these businesses as well."
According to Davis, the SAS Group can attribute most of its success through BT's IPS channel to the company's experience with the BT networking portfolio and its ability to manage the complete application path.
"The ability to provide predictive and proactive management of a client's IP infrastructure is becoming integral to buying a wide area network," said Davis. "Whilst BT undoubtedly has the best infrastructure technology in the world, our monitoring and management services can provide a layer of additional assurance that protects a client's infrastructure investment by ensuring they get maximum operational performance from their BT network throughout its in-life service."
With the vast majority of organisations now centralising their applications infrastructure, the SAS Group believes that the demand for specialist network management services is set to increase.
"When applications are centralised, network performance becomes a vital component of business continuity," said Davis. "A lot of companies are seeing the competitive advantages of using managed service providers not only because it gives them access to all of the knowledge and expertise they need to enhance network performance and resolve issues quickly but also because it provides a major opportunity to reduce operating expenditure within the business."
"We fully expect to increase our revenues through the BT IPS channel by around 10 per cent in the coming year," said Davis. "Much of this will come as a result of 20 to 21CN migrations but we also expect to see consistent SAS managed services run-rate revenues from existing clients through moves, adds and changes (MACs)."
BT Indirect Partner Sales (IPS) is a BT channel to market that predominately targets the SME and corporate mid market customer base. BT operates a sales referral model in which its partners find new business within a defined range of products and services and pass orders to BT for processing, installation and billing.