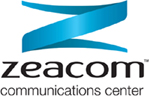 Like Zeacom, the Ronco team believes in first-contact resolution, and knows that to thrive in today's volatile marketplace, their customers must be equipped with the tools to deliver an exceptional customer experience
Toronto, Canada (PRWEB) July 10, 2012
Today from the 2012 Microsoft Worldwide Partner Conference (WPC), Zeacom (BOOTH #345), a leading global provider of multimedia contact center and business process automation or Communications Enabled Business Processes (CEBP) software, announced that it has forged an alliance with Ronco Communications. Through this partnership, the two industry leaders and certified Microsoft Partners will deliver integrated communications solutions to enterprises of all sizes.
As a UC Systems Integrator, Ronco provides consulting, implementation and support services for UC solutions. Ronco's dedicated UC engineers specialize in Voice-over-IP, conferencing, Data Networking, Contact Center, Carrier Services as well as real-time collaboration tools.
"Since our inception, Ronco has championed the practice of delivering unified communications resources that enable its customers to deliver the best possible service," said Ronco Communications President, Chris Wasp. "Over the years, we have aligned ourselves with key technology providers, which has helped us evolve into the major 'integrator' of advanced, leading-edge communication technologies that we are today," he continued. "Our diverse product line, anchored by the strength of our vendors, which I am proud to say now includes Zeacom, coupled with our knowledge of the industry, makes us a true family of partners."
Zeacom's globally recognized Zeacom Communications Center (ZCC) solution has become the definitive formula for comprehensive management of a contact center's dispersed agents and multiple communication channels. ZCC empowers customer service departments, IT helpdesks, etc., with the multimedia tools to effectively control every contact within their customer interaction environment.
Brady Cox, Zeacom vice president of business development, noted that, "We are excited about this partnership as both Zeacom and Ronco share a commitment to and history of delivering world-class technology, solutions and services. Like Zeacom, the Ronco team believes in first-contact resolution, and knows that to thrive in today's volatile marketplace, their customers must be equipped with the tools to deliver an exceptional customer experience."
ABOUT RONCO
Founded in 1965, Ronco Communications is committed to the practice of delivering VoIP and unified communications for today's enterprise. Privately owned and operated, the company is headquartered in Tonawanda, NY, with additional offices doing business throughout the East Coast. Ronco employs over 350 sales, engineering, technical support, service and installation personnel. For more information, visit http://www.ronco.net/.
ABOUT ZEACOM
Zeacom, an Enghouse Systems company, is a leader in communications solutions delivering Multimedia Contact Center, Business Process Automation and plug-in Unified Communications functionality that bring customers closer. Established in 1994, every day more than 4,000 sites rely on our enterprise-quality solutions to improve the customer experience, increase productivity and understand their communications workflows.
A managed Independent Software Vendor (ISV) on Microsoft Lync, Zeacom has partnered with NEC for 17 years, and is a Cisco Premier Partner and a registered member of the Avaya DevConnect program, with partners and offices in North America, Northern Europe and Asia Pacific. For more information go to http://www.zeacom.com.
About Enghouse Systems Limited
Enghouse Systems Limited is a leading global provider of enterprise software solutions serving a variety of vertical markets. Its strategy is to build a large diverse enterprise software company through strategic acquisitions and managed growth. Enghouse shares are listed on the Toronto Stock Exchange. Further information about Enghouse may be obtained from its web site at http://www.enghouse.com.