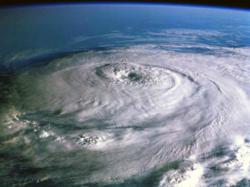 (PRWEB) July 12, 2012
Tropical Storm Debby named on June 22, 2012, made its way across the Gulf of Mexico along the coast of Florida and is the fourth named storm in less than a month of entering the 2012 hurricane season. The storm resulted in flooding, winds up to 65 miles per hour, created tornadoes that destroyed buildings, as well as caused injuries and even deaths to individuals in the area. With a reported less than 10 percent of the population having an emergency plan prepared for this storm season, Debby has served as a wakeup call to individuals and a reminder to make sure that an emergency plan is being created and implemented for the future. It is also crucial that any individuals who plan on traveling during this season are aware of how to keep themselves and their family safe as well as investing in travel protection ahead of time.
Travel Insured International®, a leading privately-owned travel insurance provider urges individuals to practice the following during the 2012 storm season.
Before the Storm:
•Secure your home by using storm shutters or boarding windows, and securing any furniture and loose belongings outdoors.
•Form a family evacuation plan in case of an emergency and be sure to know where the emergency shelters are in your area.
•Stock up on essential supplies including food, bottled water, medications, clothing, batteries, flashlights, identification, and full tank of gas in your vehicle.
During the Storm:
•Stay updated on storm announcements so you are able to follow any directions and to stay aware about whether or not evacuation has been announced.
•Always stay indoors, secure all entry ways, and stay away from windows. The safest place to be is a room, or even closet, with no windows.
•Once the storm is over, stay indoors until authorities say the storm has ended. If you had to evacuate, wait for an official to say that it is safe to return home.
Storm Travel:
•If you plan on traveling, purchase travel coverage that can reimburse you for specific travel disruptions that can occur due to a storm.
•Before making reservations or booking a package for a vacation, ask if they have a policy dealing with natural disasters. Make sure you are aware that most situations cannot be reimbursed after already paid.
•If you are planning to travel when a storm is active, constantly stay updated to see if your airline has been delayed or canceled. Also check with your hotel or accommodations to see whether they have announced evacuation.
•Basic travel insurance may not cover all disruptions a storm could cause while traveling. Travel Insured International® offers its Cancel for Any reason option, which allows you to cancel plans 48 hours or more prior to scheduled departure and can refund up to 75% of non-refundable trip costs.
Travel Insured International® advises travelers not only to insure their travel plans but to do so as soon as they make a payment of deposit toward their trips. It is important to understand that trip insurance policies do not provide coverage for adverse weather claims due to a named tropical storm or its resulting weather patterns unless the plans are purchased before the date when the storm is named. While a tropical storm specific policy is not available, travelers can be ensured protection with plans that cover hurricane-related disruptions.
About Travel Insured International®
Travel Insured International® based in E. Hartford, CT, was founded in 1994 by the foresight of insurance industry executive Peter Gehris when he acquired the travel protection division of the Travelers Insurance Company. Coverage is underwritten by Arch Insurance Company (a Missouri corporation, NAIC #11150) with executive offices located in Jersey City, NJ. Arch Insurance is rated A ("Excellent") for financial strength by the insurance rating service A.M. Best. Not all insurance products or coverage is available in all jurisdictions. Coverage is subject to actual policy language.
Travel Insured International®
52-S Oakland Ave.
E. Hartford, CT 06128-0568