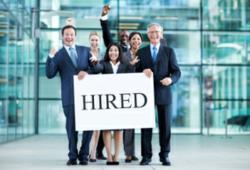 It's the only CV builder in the world that contains over 1,450 customisable job profiles and more than 300 Key Skills and Attributes, allowing jobseekers everywhere to create a professional quality CV at the exceptional price of £5 / USD$8 for the service
(PRWEB UK) 12 July 2012
Epcot Career Solutions are delighted to launch their Ultimate CV Builder tool globally at http://www.epcotcs.com/individualuser.html
It's the only CV / Resume builder in the world that contains over 1,450 customisable job profiles and more than 300 Key Skills and Attributes, allowing jobseekers everywhere to create a professional quality CV at the exceptional price of £5 / USD$8 for the service, offering what can only be expressed as truly exceptional value for money, as not only can jobseekers create a professional quality CV (worth over £120), but they can also tailor their CV for every job.
With 12 months free access to our online tool, jobseekers can create different types of CVs e.g.

Standard 2 page CV (reverse chronological)
Management CV
IT CV
Graduate / Educational CV
Technical / Engineering CV
Homemaker CV
School Leaver CV
A 5 minute video guide demonstrating the unique features and smart technology, along with examples of the different types of professional quality CVs created by our tool can be accessed here.
Imagine every single jobseeker, employee, graduate or student having access to such an outstanding professional service for only £5.
And that's not all!
Epcot Career Solutions will be providing the following "Getting Hired - Career Essentials" Package for FREE as part of our £5 CV builder service:
16 professional Interview and Career Development videos worth over £200 once we generate over 10,000 users by 31st December 2012 (list attached)
25 professional e-learning courses worth over £1,000 once we generate over 100,000 users by 31st December 2012 (list of courses attached)
What have you got to lose? Just try the service and see for yourself why we are expecting over 200,000 clients to have created professional quality CVs using our online CV builder tool by the end of the year. To get started, click here to open an account.
Follow us on Twitter and Facebook for more insights, tips, and ideas, and to keep up to date on any new features of the CV Builder tool.