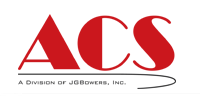 Marion, IN (PRWEB) July 10, 2012
Most industries and professions understand the importance of keeping up with technology. Technology is defining quality and lasting products and devices these days. Advanced Cabinet Systems knows all too well the need to meet ever-changing advancements and demands of technology in architecture. Indiana's leading Plastic Laminate Casework and Store Fixture Manufacturer, ACS, recently announced the launch of their REVIT Families catalog. This catalog displays all the current technological necessities of the architectural society.
"This is the direction that the industry is moving" says Jay Higgins, Director of Casework at ACS. "We've had a tremendous amount of input and feedback from architects all over the U.S. Providing these drawing to them is just a small part of a big movement towards smart building."
Smart, intelligent, building is described as real physical, working buildings. That is exactly what REVIT represents. It is a Building Information Modeling (BIM) software which uses 3D models and 2D drafting. ACS knows this fact and is ready to move into the future of architectural technology. "BIM is the future of building design, construction, and management," says Phil Bowers, Vice President for ACS.
Last summer Advanced Cabinet Systems hired a REVIT engineer, Kyle Rennaker, from Purdue University. "REVIT Families are similar to AutoCAD Blocks, only the capabilities of REVIT provide a much more realistic representation that will be active throughout the lifespan of a building," Rennaker explains. He continues to state that architects and designers alike will be able to implement ACS's products into their drawings.
So, in essence, ACS's new REVIT Families catalogue helps build the buildings on screen, get all the errors and flaws fixed before constructing the real thing. After being built, all the REVIT components can be tracked and easily accessed over time, as needed.
"BIM is not only vital in the conceptual stages of a project, but it also plays a major role in the construction of a building, and even facility management upon a building's completion," says Bowers.
ACS's Director of Casework admits that they had plenty of input from architects all over the nation. Their REVIT catalog is the future of buildings and designs. Advanced Cabinet Systems takes pride in staying up to date on BIM software. Being a leader of technology in any industry is important. Technology is the present and the future of architecture and design.
About Advanced Cabinet Systems
Advanced Cabinet Systems are leading manufacturers of plastic and laminate casework. They present multiple industries with durable, modern casework, whether it is healthcare, education, retail or industrial settings. ACS works with engineers and designers to obtain perfection. For more information about REVIT Families catalog and ACS casework manufacturing please visit them at http://www.advancedcabinetsystems.com.