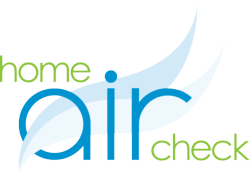 Having a way to measure for hundreds of airborne chemicals and knowing what products in the home are contributing to the air pollution are the best ways to reduce chemical exposure risks to your unborn baby.
Mt. Pleasant, MI (PRWEB) July 19, 2012
Home Air Check™, an indoor home air quality test for measuring airborne chemical pollutants, is a viable solution for pregnant women looking to eliminate or reduce exposure to air pollutants (Volatile Organic Compounds, or VOCs) in their homes. The simple-to-use air test not only detects the level of airborne chemicals, but also predicts which household pollutant sources could be the worst offenders affecting their babies' health as well as their own.
A recent medical research study conducted by the University of California San Francisco found that exposure to chemicals during pregnancy can have adverse health effects on unborn babies, including low birth weight, birth defects, and premature births. "Several of these chemicals in pregnant women were at the same concentrations that have been associated with negative effects in children from other studies," said Tracey Woodruff, Ph.D., lead author of the study, director of the UCSF Program on Reproductive Health and the Environment, and Associate Professor in the UCSF Department of Obstetrics and Gynecology and Reproductive Sciences. Dr. Woodruff continued, "In addition, exposure to multiple chemicals that can increase the risk of the same adverse health outcome can have a greater impact than exposure to just one chemical."
Most pregnant women are already well informed of the more obvious chemical dangers such as exposure to secondhand tobacco smoke, pesticides, and even some household cleaning products. However, there are potentially hundreds of other chemical exposure risks in the home that often go undetected, or aren't usually considered problematic because of their common nature. VOCs are everywhere in homes – off-gassed into the air from many common household materials. Most VOCs don't have an odor, so their presence can't be detected by smell. A Home Air Check test can look for hundreds of these chemicals (including toxic carcinogenic chemicals), report on the total levels found in the home, give guidelines on the severity of those levels, predict the sources of the chemical contamination, and provide suggestions on how to improve the air quality.
Lisa Robillard, Director of Marketing and Communications for Prism Analytical Technologies, the parent company of Home Air Check, said: "Paint, for example, is an increasing concern for many soon-to-be parents because of the wealth of public information now available on chemicals contained in paints, and the wide availability of low-VOC paints. However, paint isn't the only product to be concerned about when it comes to chemical exposure during pregnancy. Most parents will also buy new furniture, flooring, closet shelving units, and many other seemingly harmless items for the baby's nursery, not realizing that many of these things off-gas harmful chemicals, or VOCs, for months and even years. All chemical sources should be suspect."
Home remodeling within the past five years or new home construction can also bring about more potentially serious problems with exposure to carcinogens like formaldehyde and toluene. "Having a way to effectively measure for these many types of airborne chemicals, and knowing what products in the home are contributing to the air pollution are the best ways to reduce the chemical exposure risks to unborn babies," said Robillard. "A Home Air Check test can provide that knowledge, and the resulting peace of mind for expectant parents."
The air sampling methods employed in a Home Air Check test are completely safe, non-toxic, and environmentally friendly. For more information on Home Air Check and the importance of testing home air during pregnancy, visit http://www.homeaircheck.com.
About Home Air Check and Prism Analytical Technologies, Inc.
Home Air Check™, developed by Prism Analytical Technologies, is the first and only comprehensive home air test for determining total VOCs (Volatile Organic Compounds) and total level of actively growing mold. By monitoring the ambient (surrounding) air in the home, the inexpensive Home Air Check test allows home occupants to determine the levels of unhealthy organic compounds in the air and to detect the presence of "hidden mold" that could be growing behind walls or in carpeting. The Home Air Check test results indicate whether airborne chemical and mold levels in the home air are within a safe range and show the potential sources of the air contaminants.
Prism is a recognized leader in the development and deployment of ambient air testing methodologies for Fortune 100 companies and environmental consultants. Prism's science-based technologies and wide range of air testing support help clients solve indoor air quality, process control, industrial, and environmental challenges.