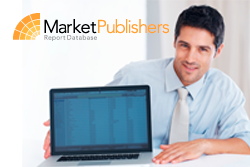 London, UK (PRWEB) July 10, 2012
What are the current unmet needs and major challenges in AD treatment? What is the most promising late-stage pipeline therapy in disease-modifying development? Which existing first-line therapies for AD face generic erosion in the near future? Where could Johnson & Johnson's bapineuzumab and Eli Lilly's solanezumab be positioned in the AD market? How could solanezumab's different mechanism of action affect its use in AD? In what ways could brain imaging and biomarkers improve future AD disease management? How promising do KOLs think Baxter's Gammagrad could be as a disease-modifying AD drug? When should potential disease-modifying drugs be started in AD patients? How do KOLs think pricing and safety will shape the uptake of new AD treatments? What clinical research trends do KOLs predict for future AD therapies?
All these key questions and many more hot issues are answered and discussed within the new research study "Therapy Trends: Alzheimer's Disease - Breaking New Ground in Disease Modification" elaborated by FirstWord and recently published by Market Publishers Ltd.
Report Details:
Title: Therapy Trends: Alzheimer's Disease - Breaking New Ground in Disease Modification
Published: May, 2012
Pages: 160
Price: US$ 4,995.00
http://marketpublishers.com/report/medicine_pharmaceuticals_biotechnology/healthcare_equipment_services/therapy_trends_alzheimers_disease_breaking_new_ground_in_disease_modification.html
The study delivers insight from the most influential Alzheimer's disease (AD) key opinion leaders (KOLs) to uncover how the major factors, advances and trends currently influence the AD treatment landscape, with particular focus on late-stage pipeline products, and how these could modify future AD management.
Report Contents:
Executive Summary
Introduction
Methodology
Current Alzheimer's Disease Marketplace
Current treatment landscape
Reimbursement of key Alzheimer's disease brands
Current therapies
Aricept (donepezil; Eiasi/Pfizer) trends
Exelon (rivastigmine; Novartis) trends
Razadyne (galantamine; Johnson & Johnson/Shire) trends
Namenda/Ebixa (memantine; Forest/Merz/Lundbeck) trends
Current treatment algorithm
Unmet needs in Alzheimer's disease
Late-stage disease-modifying therapies primarily target beta-amyloid
Bapineuzumab (Johnson & Johnson/Pfizer) trends
Solanezumab (LY2062430, Eli Lilly) trends
Gammagard (immune globulin IV [human], Baxter) trends
Future prescribing trends
Future Developments in Alzheimer's Disease
Clear definition of disease-modifying is required
Improved understanding of underlying disease etiology
Targets beyond beta-amyloid
Gene therapy as a treatment option
Enrolment of trials will be more important for success
Identification of patients earlier in disease course for intervention
Development of biomarkers will aid diagnosis and treatment
Firstword Alzheimer's Disease News Analysis
Positive Alzheimer's disease key news events
Negative Alzheimer's disease key news events
Appendix 1
KOL biographies
Appendix 2
Alzheimer's disease news article links
More new research studies by the publisher can be found at FirstWord page.