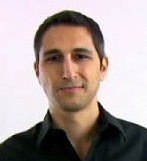 What makes Eben unique is his knowledge and understanding of how people think and what makes them want a product
Provo, UT (PRWEB) July 10, 2012
Eben Pagan released his second video training earlier this week. This video is part of a three video training series designed to teach and educate individuals on creating and developing products that sell. Eben is a genius when it comes to product creation and selling products online.
Click Here To Watch His Second Video
"What makes Eben unique is his knowledge and understanding of how people think and what makes them want a product," says Jarad Severe, founder of Foreclosure University. "He also knows what people are looking for and creates a product around that demand." Eben has created several amazing products and each has sold over a million dollars plus.
His video trainings are designed to give his viewers the exact methods he is using today to create these top selling products. In the first video, he shared with his viewers the "emotional" aspect of the business and how important it is to focus on the emotional needs of the customer. And then provide the customer with the information to meet that emotional need.
Access these video trainings now
In his second video training Eben talkes about MIA which is a powerful blueprint formula that he uses when he creates all his products. MIA allows the creator to organize a product in a way so the end user can get the most out of the product. Following this simple yet powerful blueprint can lead to more sales and more success.
Eben is also giving out several iPads and a MacBook Pro with this second video training. All one has to do is watch the video, submit the exercise and Eben will choose 5 of the top submissions to receive one of these amazing Apple products.
The third video training will go live later this week. Guru Product Blueprints is set to go live on July 17th where he will have an extensive training on creating valuable information products to sell online. Don't forget, we have an amazing guru product blueprints bonus to complement this training.
Visit our site to watch Ebens guru product blueprints video and a chance to win Apple products