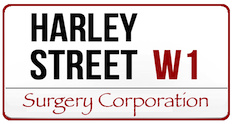 Fat transfer will become one of the big success stories of cosmetic surgery
(PRWEB UK) 12 July 2012
Last year there were over 17 million cosmetic surgery procedures around the world, with the usual breast enlargement and liposuction at the top of the list of most requested procedures. However, the market is changing with more men choosing to have surgery and the advances in technology making many procedures less invasive. Fat transfer to the breast is a combination of the two biggest requested procedures, both of which are available at harley Street Plastic Surgery.
Fat transfer has been around for years with surgeons having to extract the fat, then spin it to preserve the stem cells before injecting the finished product into another area of the body. These days, the advances in Liposuction machines has resulted in a water assisted liposuction machine having a built in sterile container that collects the fat, ready to inject back into another area of the body. Harley Street Plastic Surgery has these machines at their London and Chelmsford clinics.
One of the most requested procedures is breast enlargement using fat from the abdomen or thighs, making a double benefit for the patient with unwanted fat placed in the breasts to fill up lost volume. The number of requests for fat transfer has doubled from last year, says Mike Mazza, with many women choosing to use their own fat, as opposed to implants especially after the PIP fiasco.
Mike Mazza explains that Fat Transfer to the breasts is not possible for women who have already had breast enlargement, but can achieve a 1 cup size increase for first time women and is perfect for women after pregnancy who are looking to fill out the upper pole of the breast where they will have lost fullness through pregnancy. The water assisted liposuction machine breaks up the fat cells without damaging them like with Vaser or Laser liposuction machines that zap the fat cells to make extraction easier.
Over the next couple of years, we believe fat transfer will become one of the big success stories of cosmetic surgery with many women looking for a natural breast enlargement that does not require further surgery 10 years to 15 years down the line, and no risk of capsular contraction or leaking implants, says Mike Mazza.