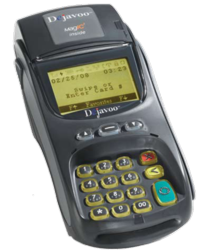 Minneapolis, MN (PRWEB) July 16, 2012
The WeRaiseIt Fundraising Web Portal offers a platform for credit card processing for online donations, auctions, and the promotion and processing tools for physical event activities. The portal provides organizations the ability to design their own fundraising website based on a large collection of standard customizable templates and host any number of online or physical events. Full scale online auctions can be conducted and the comprehensive features allow for important details like registering silent auction donations, building and printing catalogs and bid sheets. Visitors to the website can give donations, make advanced reservations, purchase event tickets, pay sponsorship fees, participate in online auctions, etc.
WeRaiseIt recognized that raffle tickets are in high demand for live events. WeRaiseIt created the raffle ticket application to make the process easier and more efficient at the time of the event. This new application allows for more ease of selling the raffle tickets, ticket information automatically uploads to database, speeds up the process to decrease ticket lines and increase ticket sales.
For our customers, WeRaiseIt created a demonstration of how the raffle ticket application works with the terminals that is now available for viewing on Vimeo.
About Event Payment Services: Event Payment Services was created by BancCard Financial Services, Inc. (BFSI) to specialize in the fundraising needs of nonprofit organizations. ePSPay™ and WeRaiseIt are brands of Event Payment Services. Since 1997, BFSI has provided credit and debit card processing, check verification, check conversion/imaging, gift and loyalty card services, and merchant processing terminals. BFSI provides these services through its terminals and web-based software. EPS was created in 2006 to focus on the fundraising needs of nonprofit organizations. BFSI, through ePSPay ™ and WeRaiseIt brands, is an innovator in fundraising tools for the nonprofit world. BFSI, EPS and WeRaiseIt can be found on the web at http://www.eventpaymentservices.com, http://www.weraiseit.com
###