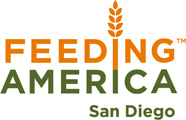 GOING GREEN TO FEED THOUSANDS HITS SAN DIEGO
San Diego CA (PRWEB) July 12, 2012
Peak Solar LLC and Feeding America San Diego is proud to announce the donation of potentially up to the equivalent of 25,000 meals to Feeding America San Diego through Peak Solar summer sales event.
Peak Solar will make the initial donation of 2,000 meals to kick off the event and will donate an additional 1000 meals for each new solar system the company sells in the month of July. Peak Solar estimates this to translate into 25,000 meals for the people who benefit from Feeding America of San Diego.
This is good for any size solar system and allows the end user of solar to make a double impact on the community with their funds. We hope this event brings attention to the issue of hunger in our own community. In this tough economy it's a sad fact that our friends, neighbors and even family members are going without food. We understand one individual will not be able to solve this problem however with the power of community involvement we can show everyone what we can overcome when we act together.
Alternative energy in America is facing obstacles of it's own. Peak Solar wants to show that no individual can solve our problems but when we come together as a community we can do anything.
About Peak Solar:
Peak Solar, LLC (PeakSolar.com) located in Boca Raton, Florida is a regional expert in solar integrator and Engineering as well as a leading supplier of photovoltaic components and solar kits. Providing turnkey PV systems and Solar Leasing for residential, commercial and industrial applications. Peak Solar has developed systems from the home consumer to corporate energy development parks. For more information, please visit http://www.PeakSolar.com or call (805) SOLAR-81 (76527)
About Feeding America San Diego
Established in July of 2007, Feeding America San Diego is San Diego County's largest distributor of donated food and the only Feeding America (formerly America's Second Harvest) affiliate in San Diego County. Feeding America San Diego's mission is "To feed the hungry; to advocate; to educate." For more information, please visit http://www.FeedingAmericaSanDiego.org or call (858) 452-FOOD (3663).