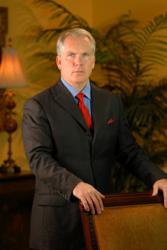 Thomas J. Henry Injury Attorneys were able to effectively handle the multi-state case and secured a $3,298,032 verdict for the family.
San Antonio, Texas (PRWEB) July 13, 2012
Arizona Attorney Magazine's annual "Top 10 Civil Verdicts" issue recognizes the verdict obtained by Thomas J. Henry Injury Attorneys on behalf of a Texas family involved in a 2008 trucking accident. The $3.2 million verdict was the 3rd largest personal injury verdict in Arizona for the year.
The case involved a Texas family that was involved in an 18-wheeler collision while traveling in Oklahoma. The vehicle's occupants suffered injuries in the wreck- including chest, leg, shoulder and back injuries.
"This case (Case No. C2009-6310 Superior Court for State of Arizona in and for the County of Pima) exemplifies the importance of hiring an experienced trucking accident firm with a national perspective to handle your injury claim. It also highlights the complex jurisdictional issues which can mean the difference between millions of dollars in victim compensation," Thomas J. Henry said.
The family was from Texas, the accident occurred in Oklahoma, the trucking firm was based out of Minnesota, and the truck driver was from Arizona.
"The location in Oklahoma where the collision occurred is very conservative to accident victims. That's why I made sure this case was tried in Arizona, where the truck driver resided. This ensured the victims had the best chance of getting the compensation they deserved for their injuries," said Thomas J. Henry.
By choosing to try the case in Arizona, Thomas J. Henry was able to successfully secure a $3,298,032 verdict for the family.
This was the 6th largest jury verdict in Arizona in 2011 and the 3rd largest personal injury verdict for the year. It is featured in the June 2012 issue of Arizona Attorney and will be recognized at a reception in Arizona on July 18, 2012.