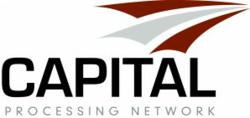 Some of the top complaints revolved around contract issues, fees, equipment confusion, and customer service
Phoenix, AZ (PRWEB) July 11, 2012
Capital Processing Network (CPN), a Phoenix-based merchant services provider, today revealed a list of the top complaints about credit card processing, based on a continuing survey of prospective clients and existing customers. Because most businesses have had some form of credit card processing service for a number of years, they often bring up their "pet peeves" about their current processors when looking to Capital Processing Network as a payment processing alternative.
"Some of the top complaints revolved around contract issues, fees, equipment confusion, and customer service," said Jeff Stephan, CEO of Capital Processing Network. "Because nearly every company in the US uses credit card equipment for payment processing, business owners can be thrown for a loop by technical glitches, billing issues, and hidden fees."
Capital Processing Network's survey of complaints related to credit card processing services included (1) unexpected fees, (2) credit card terminal problems, (3) unresponsive customer support, (4) funding delays, and (5) high rates on card processing. While many new customers rated fees and rates as "very important" when choosing a new processing company, it turned out that issues with customer support and equipment were also deal breakers, because if sales are being lost to a bad terminal, processing rates are not an issue. Customers concerned solely with cost often expressed surprise that the rates their current processor quoted were "base" rates, while most typical transaction costs were in fact much higher.
Among many consumers, debit and credit card payments are overtaking cash as a form of payment. As a result, more and more businesses have turned to merchant account processors for credit card terminals and service. "A lot of processing companies send out slick mailers and brochures to every company with a business license," said Stephan. "Unfortunately, the inexpensive rates advertised may be temporary. In the same way that your cable TV company may offer a 6 month teaser rate, a processor may give you low rates today and leave you with higher costs and spotty service tomorrow. We've even heard of contract cancellation penalties over a thousand dollars that were not disclosed in free equipment offers. Another complaint is merchants were promised that 'there is no contract' by their sales person and found out of course, that there was a contract. 'No contract' promises are impossible to honor because every merchant has to sign a contract between the merchant, bank, and processor to open up a 16 digit merchant account. There is no way to avoid having a contract in place."
Capital Processing Network uses customer complaints and suggestions to improve service and develop new solutions for the future. For example, CPN features full time customer support from US-based card processing specialists, so clients can call at any time if there is an issue with a credit card terminal. Another solution based on customer input over fees is CPN's "Low Risk Portfolio" which has become the company's primary service offering. Capital Processing Network has essentially grouped companies that have a lower risk of chargebacks or fraud, and as a result it can get (and pass on) lower fees for credit card processing. CPN also utilizes an "equipment for life" program, which means that qualified customers can get their terminals replaced with newer models if their current machines become obsolete. Finally, Capital Processing Network promises full disclosure on all fees and costs related to credit card processing.
About Capital Processing Network
Capital Processing Network is a merchant service provider with US based service and support. The company offers a full range of services including merchant credit card processing, credit card terminal leasing and rental, PCI compliance services, and solutions such as gift cards and virtual terminals. Capital Processing Network also offers services such as check conversion, transaction reporting and management, and long term account maintenance. For more information please call 1-877-456-9747 or visit http://www.capitalprocessingnetwork.com.