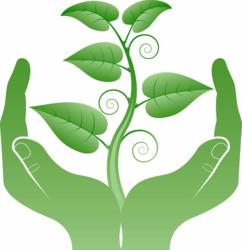 Innovation is not just about good ideas. It's about nurturing good ideas to fruition. This requires the right strategy, culture and processes for your organization.
Toronto, Ontario (PRWEB) July 12, 2012
Business Improvement Architects is offering a webinar to inspire and show leaders how to create an innovation strategy, culture and process for nurturing innovation in their organizations.
The webinar, "Building Innovation into Organizational Capabilities" takes place on Thursday, July 17, 2012 from 2:00 pm to 3:00 pm EST. It features international business consultant, Michael Stanleigh, Certified Management Consultant, Certified Speaking Professional and CEO of Business Improvement Architects.
Everyone is talking about innovation these days. Every country, every company claims that innovation is a critical component of their future. Yet, innovation continues to be no more than a buzz word. We understand the need and importance for innovation. Some organizations have started innovation committees to explore innovation and yet continue to lack a culture of innovation. They don't know where to begin. How do they gain traction in Innovation?
Innovation is not just about good ideas. It's about nurturing good ideas to fruition. The webinar will explain the three ways to move innovation from just words into action; providing participants with valuable insights about what is necessary to create a successful strategy, culture and process for implementing innovation in an organization. And it will provide real stories of success; how leading organizations in innovation have successfully created their effective cultures of innovation.
The registration fee for this live web presentation is $69 USD per individual or $119 USD per group connection. Registrants will receive a copy of the recorded webinar afterwards as part of their registration fee. Groups can also participate for one flat connection fee. For those who are unable to join the live presentation a copy of the live webinar recording will be available for download for only $39 USD.
Visit their website at http://www.bia.ca for more information about this webinar and to register. Registrations will be accepted through noon Eastern Standard Time the day of the event.