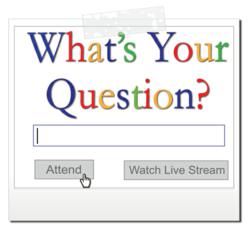 This year, the Meso Foundation will honor four individuals who, each in their own way, made significant contributions to the fight against mesothelioma.
Washington, DC (PRWEB) July 11, 2012
This year, during the Gala Celebration of Hope Dinner, as part of the 2012 Symposium hosted by the Mesothelioma Applied Researh Foundation (Meso Foundation), the Foundation will honor four individuals who, each in their own way, made significant contributions to the fight against mesothelioma.
Taking place at the Omni Shoreham Hotel in Washington, DC, the 2012 Symposium brings together mesothelioma scientists, doctors, medical professionals, mesothelioma patients and their families, and other advocates affected by mesothelioma.
The Klaus Brauch Volunteer of the Year award honors an individual who has given both time and resources to advance the mission of the Meso Foundation. Recipients of this achievement have taken it upon themselves to make sure that mesothelioma, its devastating effects, and the pressing necessity of ongoing research continues to be brought to the forefront in order to affect change. This year, the Meso Foundation is thrilled to honor Erica Iacono and Janice Malkotsis. Erica and Janice have, over the past seven years, been organizing run/walks in the New York area, raising nearly $100,000 for mesothelioma. They are staunch advocates for mesothelioma awareness and research, and continue to assist the Meso Foundation in getting the word out there about this disease.
The Bruce Vento Hope Builder Award honors an individual or organization advocating for change on a national and international level. Recipients of the Hope Builder Award have dedicated their time and resources to educate people about mesothelioma and its devastating effects on families and society. The Meso Foundation awards the 2012 Bruce Vento Hope Builder Award to Bonnie Anderson. Bonnie Anderson was instrumental in having September 26th declared Meso Awareness Day. She has worked tirelessly to raise awareness of mesothelioma and has worked with legislatures as a representative for the MODDERN Cures Act. Bonnie's story continues to present day where she is a regular participant in support group calls and helps counsel new patients both in her own community and around the world online.
The Pioneer Award honors a member of the scientific community "pioneering" work on mesothelioma to ensure that this disease has better treatment options and eventually a cure. The Pioneer Award was designed to support individual scientists and clinicians of exceptional creativity who propose pioneering – and possibly transforming approaches – to major challenges in mesothelioma treatment and/or research. This year's recipient of the Pioneer Award is Dr. David Sugarbaker. Dr. Sugarbaker, in addition to his novel approaches to mesothelioma surgery, has contributed a vast array of impressive research topics in peer reviewed medical journals. He has trained many young surgeons and has inspired countless others to remain committed to mesothelioma research and treatment.
Mesothelioma, a malignant tumor of the lining of the lung, abdomen, or heart known to be caused by exposure to asbestos is considered one of the most aggressive of all cancers. Approximately 3,000 Americans are diagnosed with mesothelioma every year, yet the very few available treatments have limited effectiveness.
ABOUT THE MESOTHELIOMA APPLIED RESEARCH FOUNDATION
The Meso Foundation is the leading organization dedicated to eradicating mesothelioma and easing the suffering caused by it. The Meso Foundation actively seeks philanthropic support to fund peer-reviewed mesothelioma research; provide patient support services and education; and advocate Congress for increased federal funding for mesothelioma research and increased awareness. The Foundation is the only organization that funds peer-reviewed research solely for mesothelioma to help find effective treatment options and a cure for the 3,000 Americans diagnosed each year. To date, the Foundation has awarded over $7.6 million to research.
More information is available at http://www.curemeso.org.