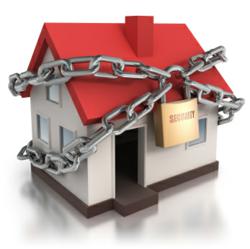 BestHomeAlarmSystemsHQ employs several industry experts in the home security field and knows exactly what to look for when ranking the companies.
Pittsburgh, PA (PRWEB) July 11, 2012
The national home security review site, BestHomeAlarmSystemsHQ.com has awarded FrontPoint Security with their 2012 Best Home Alarm award. The award not only takes into consideration their home security alarm system but also the company as a whole. Dozens of home security companies are reviewed and ranked each year based on their customer reviews, home security equipment, monitoring technology and pricing plans. FrontPoint Security stood out from the other home security companies due to their impeccable customer reviews, brand name equipment, 100% cellular monitoring and clear pricing backed up with a 30-day money back guarantee.
Not all home security companies are equal as their plans and equipment varies both in price and performance. When asked, Mike Bristow, the owner of the national review site responded, "The reviews consume about three weeks' time to conduct as many security companies are put under a stringent review process. BestHomeAlarmSystemsHQ employs several industry experts in the home security field and knows exactly what to look for when ranking the companies."
So what exactly does this stringent review process entail? Let's take a look.
Customer Reviews and Customer Service
The first step in conducting a proper home security systems review is to understand how customers view the company. Are they happy or unhappy with their products and services? They spend some face-time with customers to listen to their experience. Additionally, they speak with the sales representatives of each company to rate how they handle themselves on the call and if they offer helpful advice.
Home Security Equipment
They look at what companies offer brand name equipment and if they provide a warranty. Customer reviews also come in handy as they use the equipment on a daily basis. After speaking with customers and spending hands-on time with the actual products each company and their equipment is reviewed and rated.
Monitoring Plans and Pricing
They review and rate the type of technology being used to communicate with the home security company's central monitoring station. Is the communication over a phone line, Internet cable or is it 100% cellular? Cellular technology is the most recommended according to the review site. Most importantly they look at how a company prices their products. Do they offer clear pricing or do they try to hide their fees with high upfront costs?
Consumers can rest assured that when they go to BestHomeAlarmSystemsHQ.com they are viewing home security companies that have undergone an exhaustive review process. You can feel comfortable that you are selecting the best home security system for your family and loved ones.
About BestHomeAlarmSystemsHQ.com
BestHomeAlarmSystemsHQ.com is a national home security review site that is dedicated to providing consumers with independent and unbiased information related to the home security industry. The website is focused on providing in-depth reviews and rankings of the industry's best home security companies. They conduct an annual review and award a home security company for their outstanding marks. For more information visit them online at http://www.besthomealarmsystemshq.com.