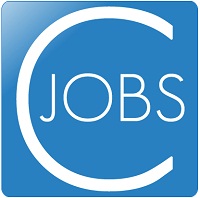 The survey cements the fact that contractor-specific job boards and recruitment agencies are needed to help contractors find projects easily and efficiently without the hassle of having to sift through thousands of unsuitable positions.
(PRWEB UK) 12 July 2012
According to The Office of National Statistics, unemployment, a pressing issue in UK economy, fell by 51,000 during the run up to April 2012. Although unemployment in the UK is steadily pulling itself out of the severe state that was seen back at the end of 2011, where overall unemployment grew to a 17 year high of 2.5 million, the number of self-employed individuals in the UK has risen. Although this has slightly blurred the divide between 'odd jobbers' in the UK and professional contractors, freelance professionalism is still reigning high over other forms of employment in the UK.
Businesses in the UK are still wary to take on permanent staff with the looming double dip recession still very much in play. Various sectors such as finance and IT are outsourcing projects to experienced contractors in order to save time and expenditure. For example, demand for IT freelance professionals within the retail bank sector has risen by 10% in the lost quarter alone.
Freelance professionals and contractors remain unique compared to permanent employers in the UK. This is exactly why companies like FPS and contractjobs.com strive to keep contract employment unique and progressive within UK economy. Whilst offering contractors a luxury trip to Paris, FPS and contractjobs.com also gathered information through a contractor survey of over 1000 current UK contractors in order to gain the latest freelance professional insights.
Contractors from varied sectors took part in the survey, from engineering to media.
Unsurprisingly perhaps, IT freelance professionals were more prominent throughout the survey as in the attached file.
When asked about their methods of actually acquiring contracts, job boards were the most popular response compared to other means such as job centers, newspaper and magazine advertisements and recommendations through friends and family. Overall, 80.9% of respondents stated that using job boards such as contractjobs.com was their preferred method of sourcing contracts.
When participants were asked what they believed they missed out on, the majority stated that general employee benefits was something that they envied of permanent staff. However, this obviously has not deterred any of them from choosing contracting as a life career with over 60% of respondents stating that they wish to be contracting for the foreseeable future. Furthermore, the majority of contractors that took part in the survey stated that they saw contracting as a recruitment method that allowed them freedom and flexibility. Only 5% of participants stated that they are contracting on a short-term basis.
The survey looked into contractor confidence concerning the future of freelance professional recruitment. Participant responses were mixed in opinion, with the majority stating that they were fairly confident that opportunities for contractors will improve over the next 12 months, as seen in the attached graph.
Although this doesn't show an overwhelming amount of confidence concerning the future of contract recruitment, the survey also showed that the majority of respondents stated that they believe that there is currently a shortage of contracts for freelance professionals in response to the current economic climate. This suggests that contractors remain confident despite current financial uncertainty and are spurred on by pending improvements to come over the next year.
35.3% stated that they would be happy to travel 100+ miles for a contract, with a further 16.9% stating that they would be fine with traveling between 50-100 miles to carry out a contract.
Perhaps due to rising ticket prices, the train came in second place when participants were asked about their preferred method of travel, with the car coming out on top. Over half of all respondents stated that they drive to their contract jobs with 58%.
When asked about certain legislations, AWR seemed to be a tricky subject among respondents. Over 38.4% stated that they did not feel that they were made aware of the legislation. Although AWR is yet to impact massively on limited contractors and freelance professionals, the lead up to its release in October 2011 was a crucial time in which contractors should have been made aware about the pending changes. This low impact was confirmed during the survey with 60% stating that they felt no different after October 2011.
Although responses were wide spread, when it came to sustainability, 19.4% of respondents stated that they believed they could sustain their current lifestyle for more than a year if they became unemployed. The second highest ranking time frame showed to be 2-4 months with 18.4%. This shows that contractors are able to sustain their finances for longer periods of time then perhaps a permanent employee would be able to. Contractors taking part in the survey stated that their preferred saving method was relying on existing savings.
The survey cements the fact that contractor-specific job boards and recruitment agencies are needed to help contractors find projects easily and efficiently without the hassle of having to sift through thousands of unsuitable positions. FPS and contractjobs.com aim to continue their unbeatable services to freelance professionals to ensure contracting remains at the forefront of UK recruitment.
Furthermore, although the recession has taken its toll on permanent and contract workers alike, the confidence shown by respondents in the survey suggests that contracting remains progressive within today's financial uncertainty. Confidence is furthermore instilled by the fact that the majority of contractors asked stated that they believe they could sustain their lifestyle for up to a year without work, with many other respondents confident that they could sustain a healthy financial status for around 4 months.
Freedom and flexibility has shown to remain important to contractors with participants stating that they were to two main reasons why they have remained freelance professionals to date. The recent rise in odd jobbers is unlikely to have a profound effect on the UK's contracting community as they remain confident about future prospects and continue to set themselves apart through professional means such as traveling long distances for contracts, ensuring they stay vigilant of contractor legislations and planning to stay within the contracting circle for the foreseeable future.
For more information please visit http://www.contractjobs.com and http://www.fpsgroup.com/.