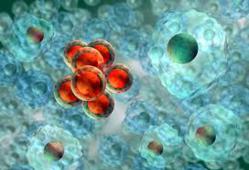 Miami, Florida (PRWEB) July 14, 2012
Osteochondritis Dissecansis now being treated successfully at The Center for Regenerative medicine in Miami, according to Dr. A. J. Farshchian MD.
This is typically seen in adolescent males, Osteochondritis Dissecans (OCD) is an entity seen at the ossification centers of the bone (these areas are responsible for the development of new bone). The OCD mostly develops in the knee joint. Sometimes a fragment of cartilage separates from the joint surface. The cause is uncertain, but trauma and ischemia have been explained to be the etiology or cause of Osteochondritis Dissecans. As mentioned in earlier articles certain parts of the joints specifically the cartilage has poor blood supply and circulation and is prone to ischemia (medical lingo: Ischemia is a condition in which blood flow - and thus oxygen - is restricted to a part of the body) and possible necrosis (medical lingo: Necrosis means death of tissue in the body)
Common symptoms are pain and swelling of the joint. MRI is helpful in diagnosis of this ailment. Treatment should be directed towards increase of blood flow by means of possibly angiogenesis. Although less common, elbows and ankles are other sites of OND.
The Center for Regenerative Medicine in Miami, Florida concentrates on helping arthritic and injured people to get back to a functional level of life and their activities using non-surgical techniques and Orthopedic medicine. The center's expertise is in treatment of conditions of spine, knees, shoulders and other cartilage damages. They have developed non-surgical and rehabilitation techniques focused on treatment and management of joint pain. Theirr team includes health professionals organized around a central theme.
Their website is http://www.arthritisusa.net.