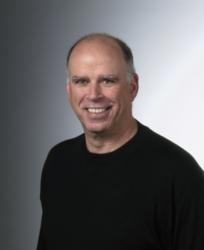 The CoreValue system helps business owners understand strategic opportunities in their business that will dramatically increase the business value.
South Burlington, VT (PRWEB) July 12, 2012
Josh Patrick, Principal of Stage 2 Planning Partners announces the licensing of CoreValue software to be used with the firms private business owner clients. Josh has now used the software with two of the firm's clients and has found significant synergy with his clients in developing action plans around areas that can significantly increase the value of a company.
CoreValue software measures the excellence and opportunities in eighteen strategic areas in a private business. The analysis is based on nine internal value drivers and nine external value drivers.
After completing level one and level two analysis the business will understand what opportunities they have for increasing the value of their business. The businesses senior managers can then work with Patrick to focus on one or two key areas that will provide the greatest return for the least amount of effort.
The CoreValue system will be used in two ways:
First, it can be used as a mock due diligence tool for businesses that are interested in selling to an outsider in the next three years.
Second, the tool can be used to help owners and key managers understand what the opportunities are for dramatically increasing the value of their business on a present value basis.
Patrick believes that working with business owners in a collaborative manner can help focus on important strategic opportunities in the business. After the initial review is completed the business and Patrick can work on choosing one area that will receive their focus.
Josh Patrick is the founding Principal at Stage 2 Planning Partners. He specializes in working with owners of privately held businesses on a variety of strategic issues that are designed to be value drivers of the business. He is the originator of The Objective Review, a comprehensive survey of wealth management areas a private business has in their business and life.