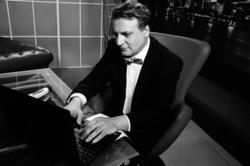 Miami, FL (PRWEB) July 18, 2012
"ACL injury is now treated at The Center for Regenerative Medicine." Dr. A.J. Farshchian MD announced earlier today.
"ACL injury is one of the most common problems involving the knee joint and Sports injuries; Anterior Cruciate Ligament tear. The Anterior Cruciate Ligament (also called the ACL) is one of four ligaments that are important to the stability of the knee joint by holding the upper leg bone to lower leg bone. A ligament is very similar to a rope, just like a rope which is made of many fibers a ligament is made of tough fibrous material." Farshchian added.
The ligament is injured through twisting the knee or through an impact to the side of the knee (usually the outside or lateral side). Let's go back to the analogy with the rope; Imagine if some of the fibers of the rope break, the rope will still hold but not with the same strength of a brand-new rope. However if the rope completely tears the two detached parts of the rope will become completely dysfunctional and can not hold anything.
Now this is an important point, since when an ACL injury occurs, the knee becomes much less stable which can make sudden, pivoting movements more difficult, and it may initiate the arthritis process. The instability which throws off the normal biomechanics of the knee gradually wears and tears the normal cartilage. This may produce massive osteoarthritis and need for more surgeries and total knee replacement.
The Center for Regenerative Medicine in Miami, Florida concentrates on helping arthritic and injured people to get back to a functional level of life and their activities using non-surgical techniques and Orthopedic medicine. The center's expertise is in treatment of conditions of spine, knees, shoulders and other cartilage damages. They have developed non-surgical and rehabilitation techniques focused on treatment and management of joint pain. Their team includes health professionals organized around a central theme.
Their website is http://www.arthritisusa.net