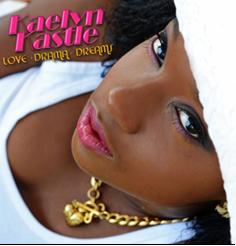 I want to be known internationally. I just want to pursue music and see how far I can actually get this to go
Bermuda (PRWEB) July 11, 2012
Bermuda Soul Record Company, Ltd. is proud to announce the official release of the debut CD by new recording artist 16-year old Kaelyn Kastle entitled 'Love, Drama, Dreams'.
The amazing voice of 16-year old Kaelyn Kastle will captivate your imagination, stimulate your fascination and motivate every generation with soulful songs about love, drama and dreams.
Crafty lyrics and seductive melodies will take you on a sensational musical journey that celebrates Kaelyn's incredible talent and her musical versatility.
Kaelyn Kastle is new and fresh. She's Bermudian and she's burning up the airwaves with Love, Drama, Dreams.
World renowned guitarist Mike Scott is featured as lead guitarist on the tracks. Mike is the former guitarist for Prince and Justin Timberlake. He's also worked as the session guitarist for multi-grammy award producers Jimmy Jam and Terry Lewis.
The CD 'Love, Drama, Dreams' is available on Itunes and http://www.bermudasoul.com. The new CD from Bermuda's newest singing sensation – 16-year old Kaelyn Kastle.
The Producer and Engineer is Juno award-winner Orville 'Wyz' Malcolm from Toronto, Canada. Executive Producer is CEO of Bermuda Soul Records Glenn 'Poochie' Blakeney.
Kaelyn started publicly performing when she was 5-years old. She insisted on singing at her Great Grandmothers funeral. From that moment on, everyone realized that she possessed a unique natural ability and most were in awe that such a little girl had so strong a voice.
By the age of seven, Kaelyn had already begun piano and voice lessons. She had also started dance lessons, which included instruction in ballet, tap and modern jazz.
From a young age, Kaelyn's role model and inspiration has been Alicia Keys. At the tender age of eleven, she became the youngest performer to open the prestigious Bermuda Music Festival.
Kaelyn co-wrote all of the songs with producer Orville 'Wyz' Malcolm, including collaboration with 14-year old Bermudian rapper Jalani Simmons on two of the compositions. She also completed her first music video featuring her first single from the CD entitled 'Lose a Tear' co-starring Jelani which can be viewed on http://www.bermudasoul.com and YouTube.
In a recent interview Kaelyn says "I want to be known internationally. I just want to pursue music and see how far I can actually get this to go."
Kaelyn Kastle is destined to become world renowned as a successful mainstream recording artist and consummate professional entertainer.
Bermuda Soul Records was incorporated May 18, 2010. The first CD release was 'The Bermuda Project Gombey Journey 400' which featured various Bermudian artists. Visit http://www.bermudasoul.com for more information.
Contact Information
Bermuda Soul Record Company, Ltd.
No. 2 Stovell Bay Road
Pembroke West HM01
Bermuda
Tel: 441-297-4487
Web: http://www.bermudasoul.com
E-Mail: bayviewpro(at)tbinet.bm or Gwen.Blakeney(at)gmail.com