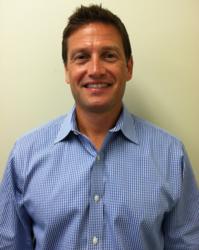 "By offering his mentorship and overseeing our sales team, Rob will help us drive our business forward this year and beyond. We're very excited to have him join our team."
- R.J. Lewis, EHS Founder & CEO
Ewing, NJ (PRWEB) July 10, 2012
Robert Carmignani has joined eHealthcare Solutions Premium Advertising Network (EHS) as Executive Vice President of Sales.
In this role, Carmignani will oversee the professional and consumer sales teams, penetration of new domestic and overseas markets, and overall growth of the EHS brand.
Rob has extensive experience in both the healthcare and entertainment industries and has held executive positions in sales, marketing, and operations. Most recently, he was Vice President of Marketing at Valley Forge Colonial Limited Partnership.
"By offering his mentorship and overseeing our sales team, Rob will help us drive our business forward this year and beyond. We're very excited to have him join our team," said R.J. Lewis, Founder & CEO of EHS.
Carmignani received his bachelor's degree from Ursinus College and earned his Juris Doctor from Villanova Law School.
###
eHealthcare Solutions (EHS) [http://www.eHealthcareSolutions.com is the leading solutions-focused premium advertising network specializing in the digital healthcare marketplace. The company's exclusive representation of advertising, sponsorship, email, and mobile opportunities from more than 75 top-quality partners helps EHS deliver high-value exposures to and engagement with target audiences across the many niches of healthcare, including physicians, other HCPs, patients, and health consumers-at-large. EHS leverages its pharmaceutical, marketing, media, and digital expertise in strategic partnership with its marketing clients to deliver effective, custom solutions for their brands.
The roster of prestigious publishers in the EHS Network includes the American College of Physicians and Cleveland Clinic Journal of Medicine. Consumer information publishers include HealingWell.com, OBGYN.net, Glucose Buddy, Bella Online, AIDS.org, and HealthyWomen.org. Publishers serving both the healthcare professional and health consumer audiences include the American Academy of Family Physicians and the American Diabetes Association. EHS delivers proven results for both advertisers and publishers.