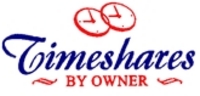 Timeshares By Owner is proud to announce the acquisition of timeshares in the beautiful Lake Tahoe.
Orlando, Fla. (PRWEB) July 12, 2012
Make Haste! These Properties are Reserved and Ready Now!
Timeshares By Owner is proud to announce the acquisition of timeshares in the beautiful Lake Tahoe. They have weeks reserved and ready in their inventory for vacationers to while away their summer days with the numerous activities that this amazing destination has to offer.
Lake Tahoe rests along the border between California and Nevada, just west of Carson City. The two cities most often identified with the Lake Tahoe tourist area are South Lake Tahoe, California and the smaller city of Stateline; smaller locations on the northern shoreline are Tahoe City and Kings Beach.
SCUBA diving is popular at Lake Tahoe, with some dive sites offering dramatic drop-offs or wall dives. Boating is a primary activity in Tahoe, and the lake is home to sailboat racing, fireworks shows over the water, guided cruises, and there are lake front restaurant all over the shore, most equipped with docks and buoys.
Now is the chance to book a great vacation in this stupendous get-away. Book in Lake Tahoe, California and Nevada for $899 to $999 in anything from a studio to a 2 bedroom! Take advantage of this fantastic opportunity at TimesharesByOwner.com or contact the Timeshares By Owner Concierge service and negotiate directly with the owners of these properties. Representatives are available to assist renters at 1-888-707-TIME(8463).
There are hundreds of hiking and mountain biking trails all around the lake which range in length, difficulty, and popularity. One of the most famous of Tahoe's trails is the Tahoe Rim Trail, a 165-mile trail that navigates around the lake. Directly to the west of the lake is the Granite Chief Wilderness, which provides great hiking and beautiful wilderness camping.
Since gambling is legal on the Nevada side of Lake Tahoe, casinos are open for business on the South Shore in Stateline and on the North Shore in Crystal Bay and Incline Village.
With such amazing activities readily available for tourists to take advantage of, Lake Tahoe is an amazing get-away to plan for. Book now to ensure that that incredible vacation is waiting! Take a look at TimesharesByOwner.com to see about booking your reservations today!
This great destination is not the only one available in Timeshares By Owner's inventory of pre-booked vacation deals! Take action, make no delays! These opportunities are reserved and ready for ambitious renters now! Call Timeshares By Owner at 1-888-707-TIME(8463) and take advantage of the memories just waiting to be made!
ABOUT TIMESHARES BY OWNER®
Timeshare By Owner® has been in business for over 14 years and is dedicated to helping timeshare owner sell or rent their timeshares and to helping vacationers find their perfect vacations! For more information on Advertising Platforms for motivated sellers and renters, contact Timeshares By Owner® at 888.707.TIME(8463), or email us at info(at)timesharesbyowner.com.